College of Health Professions News
UTHSC Researcher Co-Lead in Study That Finds Children Living in Single Parent Household at Increased Risk for Severe COVID-19 Complications 
How can physicians identify children who may be at increased risk for severe complications due to COVID-19?  Are there key social factors, such as poverty and unemployment, which could indicate an increased risk of hospitalization for COVID-19? These are the types of questions two researchers, Liam O'Neill, PhD, of the University of North Texas, and Neale R. Chumbler, PhD, of the University of Tennessee Health Science Center (UTHSC) were interested in answering in their paper published June 9 in Health Services Research and Managerial Epidemiology.
Combing through data collected from the Texas Inpatient Public Use Data File (TIPUDF), Drs. O'Neill and Chumbler identified a pool of 1,187 patients (ages 5 to 19) from 164 acute-care Texas hospitals who were hospitalized from April to September 2020 with COVID-19.  To provide a baseline comparison, they also identified a group of more than 38,000 pediatric patients who were hospitalized in 2020 for other reasons and who did not have COVID-19. 
In addition to noting clinical comorbidities, such as obesity and type I diabetes, O'Neill and Chumbler went further to identify key social determinations of health (SDOH) that were associated with a higher risk of hospitalization. Using patient zip code information from the US Census's 2019 American Community Survey researchers identified several SDOH, including unemployment rate, proportion of adults with at least a high school diploma, proportion of single parent households, and proportion of households living below the poverty line.
After analyzing their findings, the researchers were surprised to learn that children living in single-parent households was associated with an increased risk of severe illness due to COVID-19. In fact, this was a better predictor than many other variables, including poverty, unemployment, and household income. "While it was well known that chronic illnesses such as obesity and diabetes were correlated with poor COVID-19 outcomes for pediatric patients, this is one of the very few studies that considered indicators of social determinants of health, community level and socioeconomic factors as predictors of COVID-19 outcomes among children. In fact, this was the first study to identify single-parent households as a risk factor for hospitalization for COVID-19 among children," said Chumbler, who also serves as the Executive Associate Dean for Academic, Faculty and Student Affairs in the College of Health Professions at UTHSC. This finding calls attention to the burden that single parent households may have experienced as they cared for children with COVID-19 and was a key social determinant of health. 
With the recent rise in the Omicron variant causing an unprecedented surge in hospitalizations among children, this study can help the medical community better identify pediatric patients with an elevated risk for severe complications due to COVID-19. Findings from the study may be used to communicate risks more clearly with families of children with these risk factors and to prioritize prevention measures more effectively, including vaccinations. 
Even as there has been much concern in the media lately over the risks to children, the results from the study are not all bad news. According to Dr. O'Neill, "Asthmatic children may be at less risk for severe COVID-19 than was previously thought. Younger children who were hospitalized with this disease were less likely to have asthma than the comparison group without COVID-19." The authors also stressed the importance of primary care for controlling asthma and diabetes in children. 
More News
Helping Parents Make More Time for Tummy Time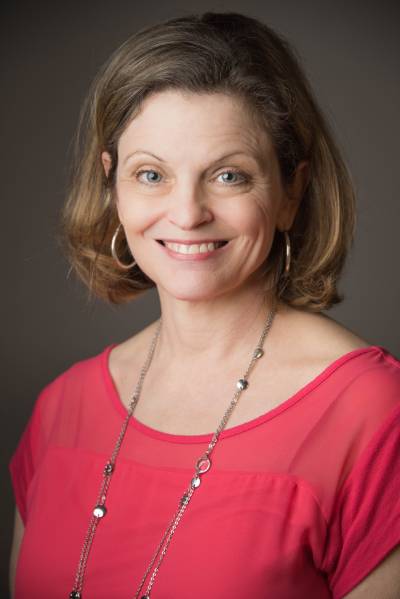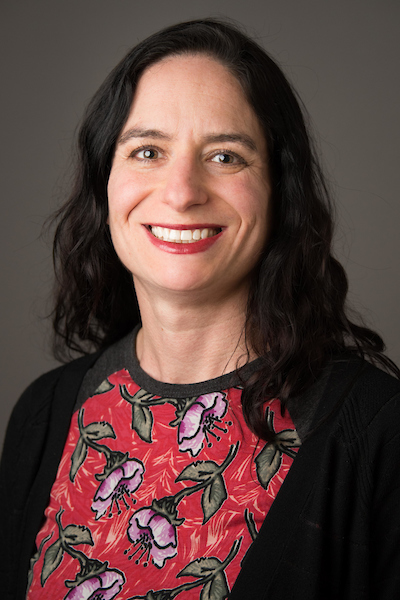 Helping Parents Make More Time for Tummy Time
UTSHC faculty members Anne Zachry, PhD, OTR/L, and Lauren Woods, PhD, OTR/L have recently released the results from their study exploring some of the most common barriers to tummy time. The goal of the study was to develop a more in-depth understanding of why tummy time is, or is not, being carried out by parents and what changes need to be made to encourage parents to participate in daily tummy time sessions. Their findings have been published in the Journal Occupational Therapy, Schools, & Early Intervention.
Tummy time involves placing a young infant on their stomachs, in a prone position, for play when awake and supervised for several minutes each day. Tummy time has been positively associated with numerous development milestones including social skills, problem solving, communication and other cognitive measures. However, many parents do not fully understand the importance of tummy time in their infant's development They can be discouraged when infants resist being placed on their stomachs for play, which may cause them to less likely to engage their babies in tummy time on a regular basis.
According to Dr. Zachry, "Many young infants resist tummy time. They often fuss and cry when placed on the stomach for play. We wanted to apply an integrated theoretical framework to design a program to help babies tolerate being positioned on the stomach and to support parents when implementing tummy time." 
To conduct their research, Dr. Zachry and Dr. Woods used a qualitative study design using a 23-question open-ended survey to learn more about parental perspectives related to tummy time and its implementation. Data was collected and coded by the researchers to identify major themes, including the most common barriers and facilitators parents encountered when engaging their babies in tummy time.
Prior to this study, only a limited number of investigations have examined how parental perspectives impact the effectiveness of interventions to promote tummy time. However, by better understanding the parental behaviors that influence implementation of tummy time, Dr. Zachry and Dr. Woods believe that more effective tummy time interventions can be designed. 
According to Dr. Zachry, "Occupational therapists and other healthcare providers can use this paper to implement evidence-informed strategies to promote parental implementation of tummy time."
By using the strategies identified in the study, healthcare providers create more robust interventions focused on helping parents better understand the importance of tummy time and develop tactics to encourage them to participate in this important developmental activity more consistently with their babies. 
Using Big Data to Narrow in on Long-Covid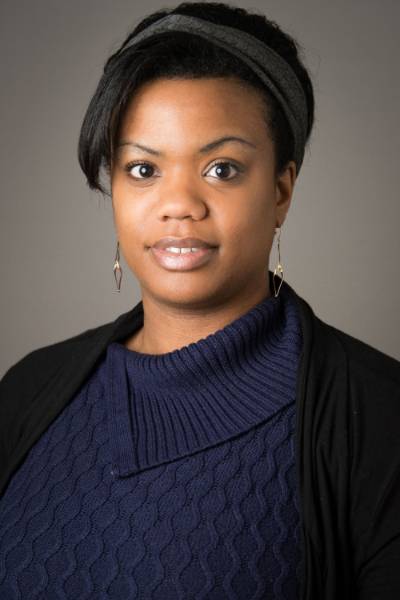 Memphis, Tenn. (May 17, 2022) – Charisse Madlock-Brown, PhD, MLS, a faculty member in Health Informatics and Information Management at UTHSC, is part of a team of health information specialists using big data and machine learning to look for clues to unlock some of the mysteries around long-Covid. 
Using anonymized data gathered in the National COVID Cohort Collaborative (N3C), Dr. Madlock-Brown and her colleagues are sifting through millions of electronic health records to identify recurring patterns of symptoms that may indicate different sub-types of long-Covid. SO far, the data has revealed at several clusters of co-occuring diagnosis in long-Covid patients, including cardiopulmonary, neurologic, and metabolic diseases. "Eventually, the idea is to characterize the subtypes of long Covid that health care providers should expect to see in their clinics," says Dr. Madlock-Brown.
The N3C is a groundbreaking centralized database funded with a $25 million grant from the National Institutes of Health. Since its founding in the early days of the pandemic, the federal database has amassed health information from 13 million patients, including nearly 5 million Covid patients. Medical providers began using the recently created diagnostic code assigned to post-Covid conditions. The use of this diagnostic code can help simplify the identification of long-Covid patient records, which the researchers hope, will translate into more efficient ways to recruit patients to participate in research trials related to long-Covid.