Motorpool Vehicle Request
The Motorpool Office is located on the 2nd floor of the Facilities Administration Building at 201 East Street, Ste. 219 Memphis, TN 38126. Hours of operation are 8:00 am to 4:30pm. If returning a vehicle rental after hours, please contact Campus Police at 901.448.4444.
Motorpool reservations are available only for authorized short-term vehicle rental. Drivers must have a valid U.S. Driver's License to operate a Motorpool vehicle and must be an active University of Tennessee faculty/staff member or student.
View the COVID-19 Vehicle Use Guidelines.
Rental Rates – Short Term
**Limited availability for certain categories. If the Motorpool Office is unable to meet your request, you will be notified via email. Please visit https://finance.tennessee.edu/travel/ to book a vehicle rental reservation through one of the University's approved rental car vendors.
*Rates do NOT include fuel for rental requests but includes unlimited miles.  All purchases with the Voyager fuel card are added to the total cost of the rental and billed to the department.
Rates starting October 5, 2020
| | | | |
| --- | --- | --- | --- |
| Asset Class | Day | Week | Month |
| Sedan, 4 Passenger (Ford Fusion or similar) | $37.89 | $189.44 | $568.33 |
| Van, 12 Pass (Ford Transit or similar) | $65.00 | $262.78 | $788.33 |
| Van, 7 Passenger (Dodge Caravan or similar) | $45.46 | $222.78 | $668.33 |
Fuel
Drivers must refuel the vehicle to the same level upon picking up the vehicle.
If a driver chooses not to refuel the vehicle to the same fuel level, they will be charged $3.00 per gallon.
Each rental includes a Voyager Fuel Card. It can be used at any gas station nationwide. All fuel charges incurred during the reservation will be billed to the department, along with the total cost of the rental.
Contact Voyager 24/7 at 1-800-987-6589 for card assistance.
Additional Fees
Effective October 5, 2020
Type of Fee
Excessive Trash or Debris: $25
Unauthorized Animal Transport (Cleaning Fee): $50
No Notice Cancellation Fee: $25
NEW Online Reservation Portal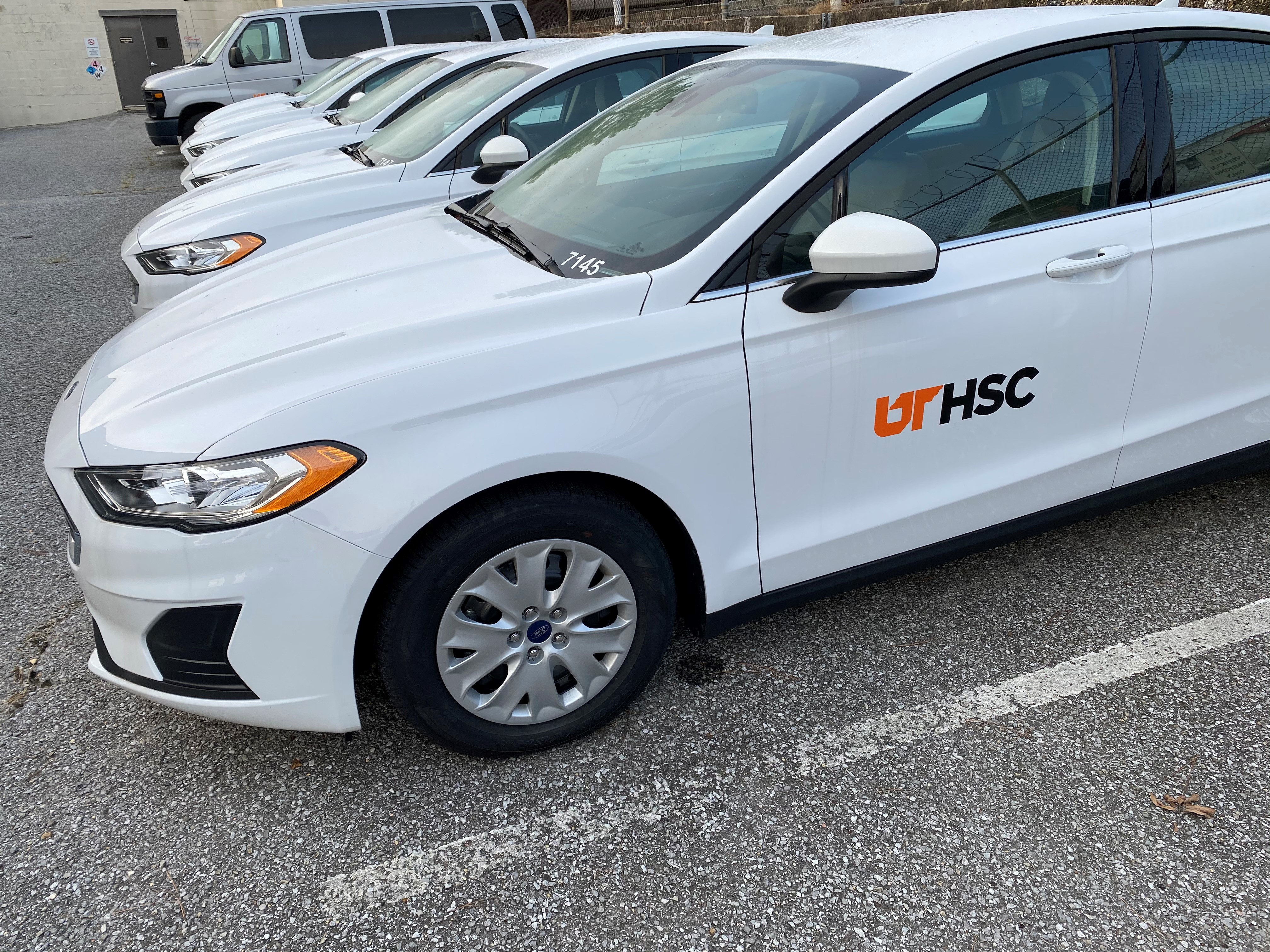 After completing your online reservation, you will receive two emails:
The first email is only the confirmation request (Code will start with R).
The second email is confirmation reservation (Code will start with 1).
You do not have a confirmed vehicle until you receive the second email.