Suicide Awareness Month September 2021
On behalf of The Medical Foundation of Chattanooga, The University of Tennessee College of Medicine Chattanooga, LifeBridge Chattanooga, and The Chattanooga-Hamilton County Medical Society are very pleased to welcome three speakers for our Suicide Prevention Speakers Series during September 2021: Dr. Stephen Loyd, Chief Medical Officer of Cedar Recovery; Dr. Chris Cunningham, University of Chattanooga Foundation Professor of Psychology (UTC), and President of the Society for Occupational Health Psychology; and Dr. Michael Baron, Medical Director of the Tennessee Medical Foundation's Physician Health Program.   We are very honored to have them all presenting for us and look forward to each of their presentations on Friday mornings at 7:00 am on Friday's during the month of September. Zoom information has been emailed with the calendar invitation.  There will be AMA Category CME Credit available for practicing physicians for the September Speakers Series sessions (also included in the email invitations).  
Two additional events are available for participation by Residents, Fellows, Medical and PA Students, and physicians: Axe Throwing sponsored by Tennessee Suicide Prevention Network (TSPN) and the "Out of the Darkness Walk--Together We Fight Suicide" sponsored by the American Foundation for Suicide Prevention.  Some Participants from LifeBridge Chattanooga and  UT College of Medicine Chattanooga will walk in remembrance of Walter Capote, MD, as part of the Out of the Darkness Walk on Sunday, October 3, 2021. Please visit the Medical Society website for more information about all activities and to register for the events.
Click on the link in the green bar to the right for the flyer about all our Suicide Awareness Month activities. You may share with anyone in your departments as you deem appropriate!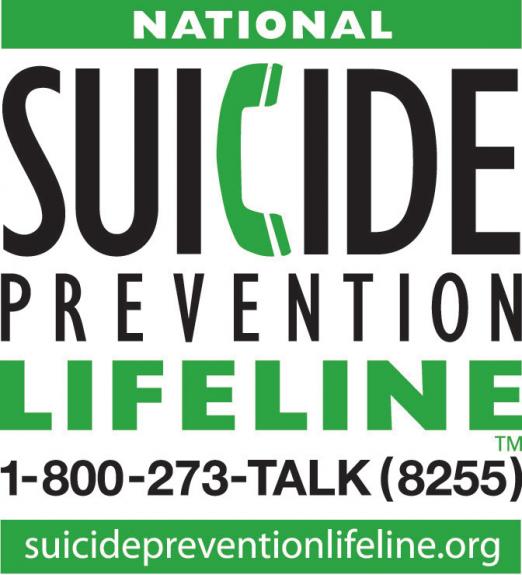 If you are in crisis, or worried about someone who may be, please call the National Suicide Prevention Lifeline at 1-800-273-TALK (8255) OR Crisis Text by texting TALK to 741741. 
Other Resources:
LifeBridge Chattanooga: A Physician Well-Being Initiative sponsored by the Chattanooga-Hamilton County Medical Society and its Medical Foundation.  Website:

 

www.lifebridgechattanooga.org. Phone: 423.591.9830. Provides confidential access to care at no charge for area physicians, including Residents and Fellows, as well as Medical and UT PA students rotating in Chattanooga at our campus.
CIGNA Resident Employee Assistance (EAP) Program: An Employee Assistance Program just for residents is provided at no charge by the UT College of Medicine Chattanooga Campus for our Residents and Fellows.

 

Accessing your benefit is easy: Dial 1.877.622.4327 and identify yourself as a Resident or Fellow with the UT College of Medicine Chattanooga (Company ID:  UTGME if asked). You can also use the website:  www.mycigna.com.  The program provides up to 3 in person counseling sessions per issue, per member, per year, to the resident/fellow and each individual living in the resident's/fellow's household.  Also, the program provides unlimited phone or telehealth counseling to all these individuals.  All services are confidential, pre-paid by the University, and available 24/7.  Services include counseling, work-life support (childcare, elder care, pet care), financial services, legal services, and identify theft services.  
Student Assistance Program: A Student Assistance Program provided at no charge by the UTHSC Campus for its Medical and PA Students regardless of the campus at which they are rotating. Click here to access detailed information.
CIGNA Behavioral Health Benefits: provided for all Residents and Fellows (as well as covered dependents) who participate in the UT Resident Group Health Insurance Plan through CIGNA. The plan also provides for mental health and substance abuse benefits through CIGNA Behavioral Health. Go to

 

www.cignabehavioralhealth.com

 

for details and covered providers. Before going to any behavioral health provider (psychiatrist, psychologist, or counselor), the Resident should contact the CIGNA Behavioral Health service line at 800.274.4573 and have them set up sessions and coordinate benefits. 
New Resource -- Onsite Counselor funded by the University and based in the GME Administrative area (in the Whitehall Building, Suite 104:  Jessie Kelly, LMFT (beginning October 4, 2021). Contact information (phone, email, and available hours) will be communicated soon.
Mayo Clinic Well-Being Index:
Create a login to a nationally recognized well-being and burnout screening tool called the Well-Being Index.
Suicide Awareness Activities - September 2021
National Physician Suicide Awareness Day
Suicidal Signs
Suicide Prevention Presentation Series (Sep 2021)
Sep 10 Zoom

:  "Eating, Drinking, Sleeping, and Bowel Movements are all Signs of Weakness" (Recording Link)
Speaker: Stephen Loyd, MD, Medical Director, Cedar Recovery, Journey Pure at the River, and the Next Door 

Sep 17 Zoom

: "Understanding Evidence-Based Strategies for Protecting Physicians" (Recording Link)
Speaker: Christopher Cunningham, PhD, UC Foundation Professor of Psychology; and President, Society for Occupational Health Psychology

Sep 24 Zoom

: "Physician Health and Wellness and the TMF
 Physician Health Program" (Recording Link)
Speaker: Michael Baron, MD, MPH, DFASAM, Medical Director, Tennessee
Medical Foundation Physician Health Program
National Physician Suicide Awareness Day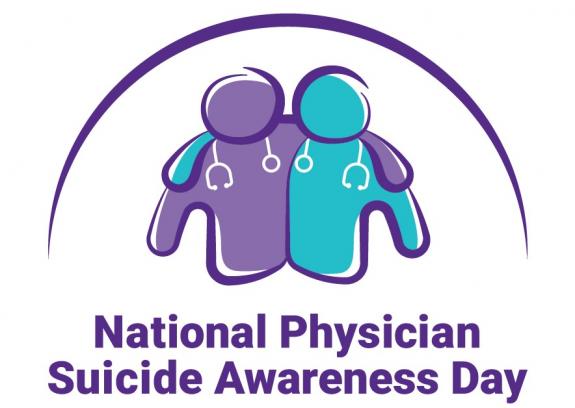 Shine a Light - Speak Its Name!
September 17, 2021

Physician suicide is a tremendous issue in healthcare today. While estimates of the actual number of physician suicides vary, literature has shown that the relative risk for suicide being 2.27 times greater among women and 1.41 times higher among men versus the general population. Each physician suicide is a devastating loss affecting everyone - family, friends, colleagues and up to 1 million patients per year. It is both a very personal loss and a public health crisis.
Vision Zero calls on individuals, residency programs, health care organizations and national groups to make a commitment to break down stigma, increase awareness, open the conversation, decrease the fear of consequences, reach out to colleagues, recognize warning signs and learn to approach our colleagues who may be at risk. Let us challenge each other as individuals, communities, institutions and organizations to make changes to reach zero physician suicides.
"Shed light on this issue and change the culture of medicine to save our own lives."
Suicidal Signs
Your knowledge of suicidal signs will save lives. Educate yourself about suicide warning signs, listen and pay attention to your friends, family, co-workers and everyone around you. 
Here are warning signs to look out for:
Increased alcohol and drug use
Aggressive behavior
Withdrawal from friends, family and community
Dramatic mood swings
Collecting and saving pills or buying a weapon
Giving away possessions
Tying up loose ends, like organizing personal papers or paying off debts
Saying goodbye to friends and family
Impulsive or reckless behavior 
Learn more from the National Suicide Prevention Lifeline website.
Chattanooga Crisis Services: Hotline available 24/7 in Southeast Tennessee at 800.704.2651.