Suicide Awareness Month September 2022
On behalf of The Medical Foundation of Chattanooga, The University of Tennessee College of Medicine Chattanooga, LifeBridge Chattanooga, and The Chattanooga-Hamilton County Medical Society are very pleased to be working together on special activities to highlight Suicide Awareness Month -- September 2022.  Included in the activities is our regularly scheduled Healthcare Principles in Practice (HPP) Session on Tuesday, September 13, 2022, from Noon - 1 pm ET in-person in the Erlanger Probasco Auditorium and via zoom.  The speaker is Samantha McLerran, MD, an Emergency Medicine Physician representing the Tennessee Board of Medical Examiners.  The topic is "Reducing the Stigma of Behavioral Health Questions for Medical Licensing." 
All Residents, Fellows, Medical and PA Students, as well as Area Physicians are encouraged to attend or participate by Zoom.  A recording will be made available for those who can't participate live.  CME Credit is available for those practicing physicians who either attend in person or connect ot the live Zoom and who complete the required evaluation form after the presentation.
View the flyer from the Medical Society about all the scheduled events.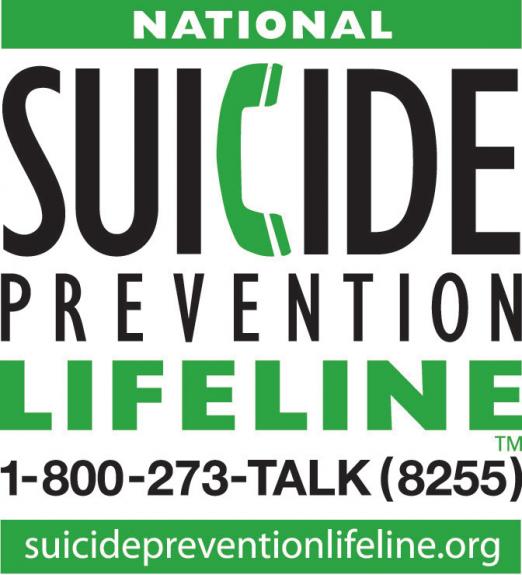 If you are in crisis, or worried about someone who may be, please call the National Suicide Prevention Lifeline at 1.800.273.TALK (8255) OR Crisis Text by texting TALK to 741741. 
Other Resources:
Mayo Clinic Well-Being Index:
The University of Tennessee College of Medicine Chattanooga and the Chattanooga-Hamilton County Medical Society have worked together to launch access for local physicians, including UT Residents and Fellows, to a nationally recognized well-being and burnout screening tool called the Well-Being Index.  Emails providing information to access the tool were sent on August 24, so please be on the lookout for the instructions to log in and "self-screen" to gage your risk of burnout.  There is no cost to any of our Residents, Fellows, Medical and PA Students, or area/regional physicians.
Suicide Awareness Activities - September 2022
National Physician Suicide Awareness Day
Suicidal Signs
Suicide Prevention Presentation Series (Sep 2021)
Sep 10, 2021 Zoom

:  "Eating, Drinking, Sleeping, and Bowel Movements are all Signs of Weakness" (Recording Link)
Speaker: Stephen Loyd, MD, Medical Director, Cedar Recovery, Journey Pure at the River, and the Next Door 

Sep 17, 2021 Zoom

: "Understanding Evidence-Based Strategies for Protecting Physicians" (Recording Link)
Speaker: Christopher Cunningham, PhD, UC Foundation Professor of Psychology; and President, Society for Occupational Health Psychology

Sep 24, 2021 Zoom

: "Physician Health and Wellness and the TMF
 Physician Health Program" (Recording Link)
Speaker: Michael Baron, MD, MPH, DFASAM, Medical Director, Tennessee
Medical Foundation Physician Health Program
National Physician Suicide Awareness Day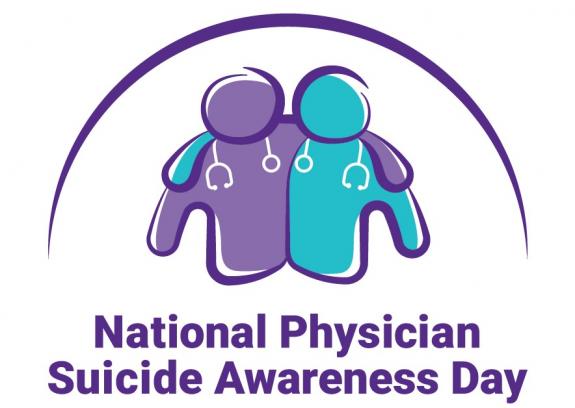 Shine a Light - Speak Its Name!
September 17, 2022

Physician suicide is a tremendous issue in healthcare today. While estimates of the actual number of physician suicides vary, literature has shown that the relative risk for suicide being 2.27 times greater among women and 1.41 times higher among men versus the general population. Each physician suicide is a devastating loss affecting everyone - family, friends, colleagues and up to 1 million patients per year. It is both a very personal loss and a public health crisis.
Vision Zero calls on individuals, residency programs, health care organizations and national groups to make a commitment to break down stigma, increase awareness, open the conversation, decrease the fear of consequences, reach out to colleagues, recognize warning signs and learn to approach our colleagues who may be at risk. Let us challenge each other as individuals, communities, institutions and organizations to make changes to reach zero physician suicides.
"Shed light on this issue and change the culture of medicine to save our own lives."
Suicidal Signs
Your knowledge of suicidal signs will save lives. Educate yourself about suicide warning signs, listen and pay attention to your friends, family, co-workers and everyone around you. 
Here are warning signs to look out for:
Increased alcohol and drug use
Aggressive behavior
Withdrawal from friends, family and community
Dramatic mood swings
Collecting and saving pills or buying a weapon
Giving away possessions
Tying up loose ends, like organizing personal papers or paying off debts
Saying goodbye to friends and family
Impulsive or reckless behavior 
Learn more from the National Suicide Prevention Lifeline website.
Chattanooga Crisis Services: Hotline available 24/7 in Southeast Tennessee at 800.704.2651.