UTHSC LEADS Seminar Series
The UTHSC LEADS (Launching Entrepreneurial Activities and Discovery in Science) seminar series brings successful and engaging entrepreneurial scientists, involved in biotech, life sciences, Pharma and device sectors, to UTHSC so they can relay their entrepreneurial stories.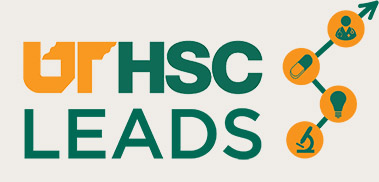 Save the Date: Tuesday, October 1, 2019 at noon in the Freeman Auditorium (930 Madison Avenue, 3rd Floor). 
Speaker: Mark J. Suto, Ph.D., Vice President of the Drug Discovery Division at the Southern Research Institute in Birmingham, Alabama.
Dr. Suto will give an engaging talk on "Industrialized Academic Drug Discovery- Bridging the Gap". This event is free and lunch will be served to the first 50 attendees!
Dr. Suto is currently responsible for the research direction and strategy of 75 scientists performing basic / applied research in several therapeutic areas including oncology, infectious diseases and neurobiology. He has over three decades of combined scientific and operational executive level experience in both large pharmaceutical, biotech and not-for-profit research based organizations. His knowledge of Chemistry, Manufacturing and Controls (CMC) issues and regulatory procedures for IND submission and late stage clinical candidates has helped him establish discovery programs in inflammation, oncology, anti-infectives, osteoporosis, neurology (epilepsy and anxiety) and neuropathic pain. Also, Dr. Suto has been a member of the American Chemical Society since 1982 and was inducted into the National Academy of Inventors in 2017. 
To see an archive of past presentations, please see the Recorded Presentations webpage.