VCR's Distinguished Lecture Series
The VCR's Distinguished Lecture Series was created in an effort to educate and help the research community stay abreast on the world's most pressing research topics.
During each of their visits, invited lecturers will meet with UTHSC administration, faculty and staff to share ideas and foster collaborative efforts centered on education, research and entrepreneurial ventures. They will also deliver a scientific lecture to the UTHSC community.
"Urban Arboviruses: Evolution and Mechanisms of Emergence"
Presented by Scott Weaver, PhD, John Sealy Distinguished University Chair in Human Infections and Immunity; Director, Institute for Human Infections and Immunity; Scientific Director, Galveston National Laboratory; The University of Texas Medical Branch, on August 8, 2019 at 12:00pm in the Freeman Auditorium (930 Madison Ave., 3rd Floor)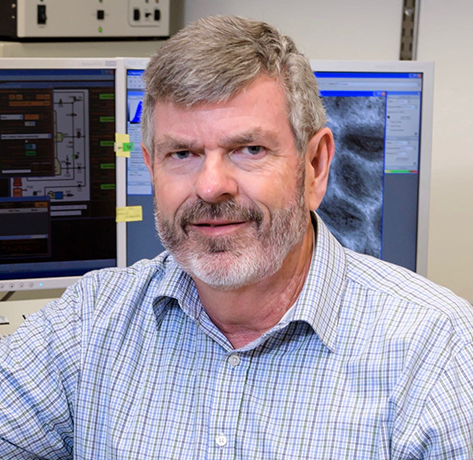 Arthropod-borne viruses (arboviruses) are zoonotic agents with enzootic transmission cycles infecting people via direct spillover. Some arboviruses increase circulation by exploiting domesticated animals to increase human exposure, and a few can initiate and in some cases sustain transmission among human amplification hosts, typically transmitted by Aedes aegypti and sometimes other Aedes (Stegomyia) spp. mosquitoes. These include dengue, yellow fever and chikungunya viruses with histories of emergence into human-amplified epidemic cycles for centuries, and which recently have reemerged to infect thousands-to-millions millions of persons. Also recently, the emergence and rapid spread of Zika virus in tropical regions of the South Pacific and Western Hemisphere took most arbovirologists and public health officials by complete surprise. This Zika emergence raised questions regarding our ability to identify other viruses with this potential for urbanization so that interventions can be developed proactively. The ecology, evolution and transmission of the enzootic ancestors of these urban arboviruses will be reviewed, along with factors that can promote or limit their urban emergence.
About Dr. Weaver
Dr. Scott C. Weaver is a virologist and vector biologist who studies arthropod-borne viruses (arboviruses), their transmission by mosquitoes, and develops vaccines to control the diseases that they cause. His research encompasses the ecology and epidemiology of enzootic arbovirus transmission cycles, virus-mosquito interactions, pathogenesis, and emergence mechanisms of epidemic strains. These studies have had major impacts on understanding arboviral emergence including Venezuelan equine encephalitis, for which the international research groups he has led determined the ecological and evolutionary sources as well as mechanisms of epidemic strain emergence. Dr. Weaver's recent studies have focused on chikungunya virus, its history of emergence from wildlife African nonhuman primate cycles, mosquito-adaptive evolution and its viral genetic constraints, as well as Zika virus, which is now associated with congenital malformations and Guillain Barré syndrome. He has also developed promising new vaccines for several of these arboviral diseases; the chikungunya vaccine developed in his laboratory, licensed to Takeda Pharmaceuticals and patented in 19 countries, is in late preclinical development. Dr. Weaver's research has led to over 330 peer-reviewed research publications and over 100 reviews and book chapters. He has served as a mentor for 20 PhD students and 27 postdoctoral fellows, many who have developed highly successful independent scientific careers in academia and government. Among his many awards, Prof. Weaver has received the Walter Reed Medal from the American Society of Tropical Medicine and Hygiene and the Robert C. Gallo Award for Scientific Excellence from the Global Virus Network (GVN). He is a Fellow of the American Society of Tropical Medicine and Hygiene, the American Academy of Microbiology, and the National Academy of Inventors. He also Chairs the GVN's Chikungunya and Zika Task Forces, and serves as an editor for several major tropical medicine and microbiology journals. At UTMB, Dr. Weaver is chair of the Department of Microbiology and Immunology, ranked second nationally among its peers for National Institutes of Health funding, and directs the Institute for Human Infections and Immunity, the Administrative hub for infectious disease programs and facilities such as the Galveston National Laboratory. He is also PI of the CDC-funded Western Gulf Center of Excellence for Vector-borne
To see an archive of past presentations, please see the Recorded Lectures webpage.