Stephanie Storgion, MD, FAAP, FCCM
Department Chair, Professor
Dr. Storgion received her medical degree from the Medical College of Ohio in Toledo. She was a Resident and Chief Resident in Pediatrics at Medical College of Ohio and Affiliated Hospitals and completed her Pediatric Critical Care fellowship training in Children's Hospital Los Angeles. Dr. Storgion is board-certified Pediatrics and Pediatric Critical Care Medicine. She joined the faculty of University of Tennessee Health Science Center and Le Bonheur Children's Hospital in 1987. She currently serves as Medical Director of the Transitional Care Unit, which she developed in 1990. She has participated in many multicenter studies over the years and currently supervises data collection for the Virtual PICU database.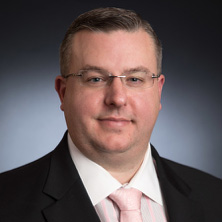 Kristopher R. Maday, MS, PA-C, DFAAPA
Program Director, Associate Professor
Kristopher Maday is an associate professor and current program director for the University of Tennessee Health Science Center Physician Assistant Program.  He has been a practicing PA since 2007 and has experience in trauma, surgery, critical care, emergency medicine, and nutritional support.  He has been a full-time academician since 2011 and has won several institutional and national awards for PA education and teaching. He has authored numerous peer reviewed articles and book chapters, as well as presented  the national AAPA CME conferences. He has served nationally for the PAEA End of Rotation Exam Writing Committee and is a current member on the editorial board for the JPAE. Mr. Maday was also inducted into the inaugural cohort for the UTHSC College of Medicine's Academy of Master Educators in 2020.  He is a fervent advocate for incorporating social media into higher education, and hosts/collaborates on several PA education podcasts including his PAINE Podcast, Airwaves and Educators Podcast, and was the cohost/co-creator of the JAAPA Podcast. He enjoys spending time with his wife and three children, as well as their dogs, Oscar and Rosie.  In his free time, he trains for and competes in Scottish Highland Games.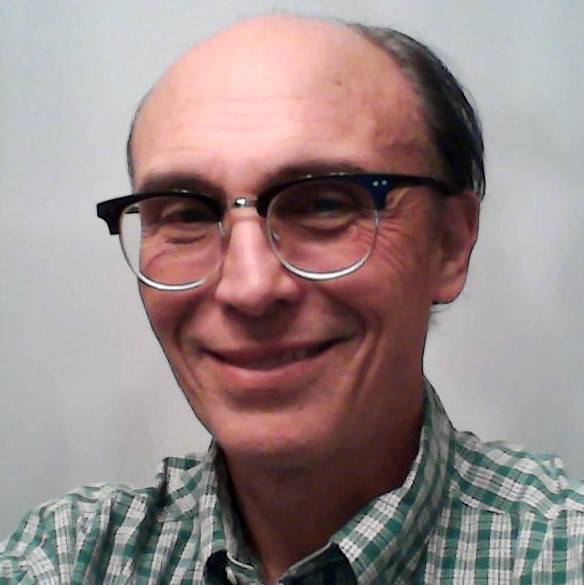 Thomas Spentzas, MD, MS, FAAP
Medical Director
Dr. Spentzas graduated from the School of Medicine in Athens, Greece. He received his Master of Epidemiology at the University of Tennessee. He completed his residency in Pediatrics and fellowship in Pediatric Critical Care at Albert Einstein College of Medicine in NYC.  Subsequently, he served as an attending at Columbia Presbyterian Medical Center — Babies and Children's Hospital of New York. Dr. Spentzas has served as Medical Director of PICU services at St Mary's Hospital in Evansville IN, Swedish American Hospital in Rockford IL, and LeBonheur Children's  in Memphis, TN. He is board certified in both Pediatrics and Pediatric Critical Care. Dr. Spentzas has published many studies Critical Care, and Bench research. In parallel with his medical duties, he serves as a consultant in statistics and epidemiology and teaches graduate-level courses. Currently, he is an Associate Professor of Pediatrics at the University of Tennessee.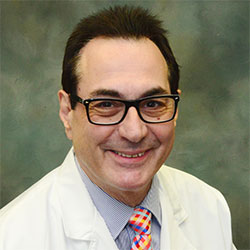 Joseph WIllmitch, MSPAS, PA-C, DFAAPA
Assistant Professor
Mr. Joseph G. Willmitch has been a certified Physician Assistant since his graduation in 1978. He has completed two postgraduate programs, one in surgery at Montefiore Hospital/Albert Einstein College of Medicine Hospital in New York City and he completed his Master of Physician Assistant Science (MPAS) with a specialization in Cardiology from the University of Nebraska Medical Center. He has worked in the field of Cardiothoracic/Vascular surgery from 1981-1991, and in the field of Cardiology from 1991-April 2016 in Miami, Florida. Mr. Willmitch was one of the first Physician Assistants in Miami-Dade County and was instrumental in introducing the concept of PA's there. He helped launch the Southeastern University PA Program (now Nova-Southeastern) and was on their initial Admissions, Advisory and Advancement Committees as well as their initial faculty. He was Chairman of Allied Health at Baptist and South Miami Hospitals from 1993-2010 and a member of a system-wide Council for Advanced Practice for Baptist Health of South Florida. He is a Distinguished Fellow in the AAPA and brings with him almost forty years of experience as a Physician Assistant to the University of Tennessee Physician Assistant Program.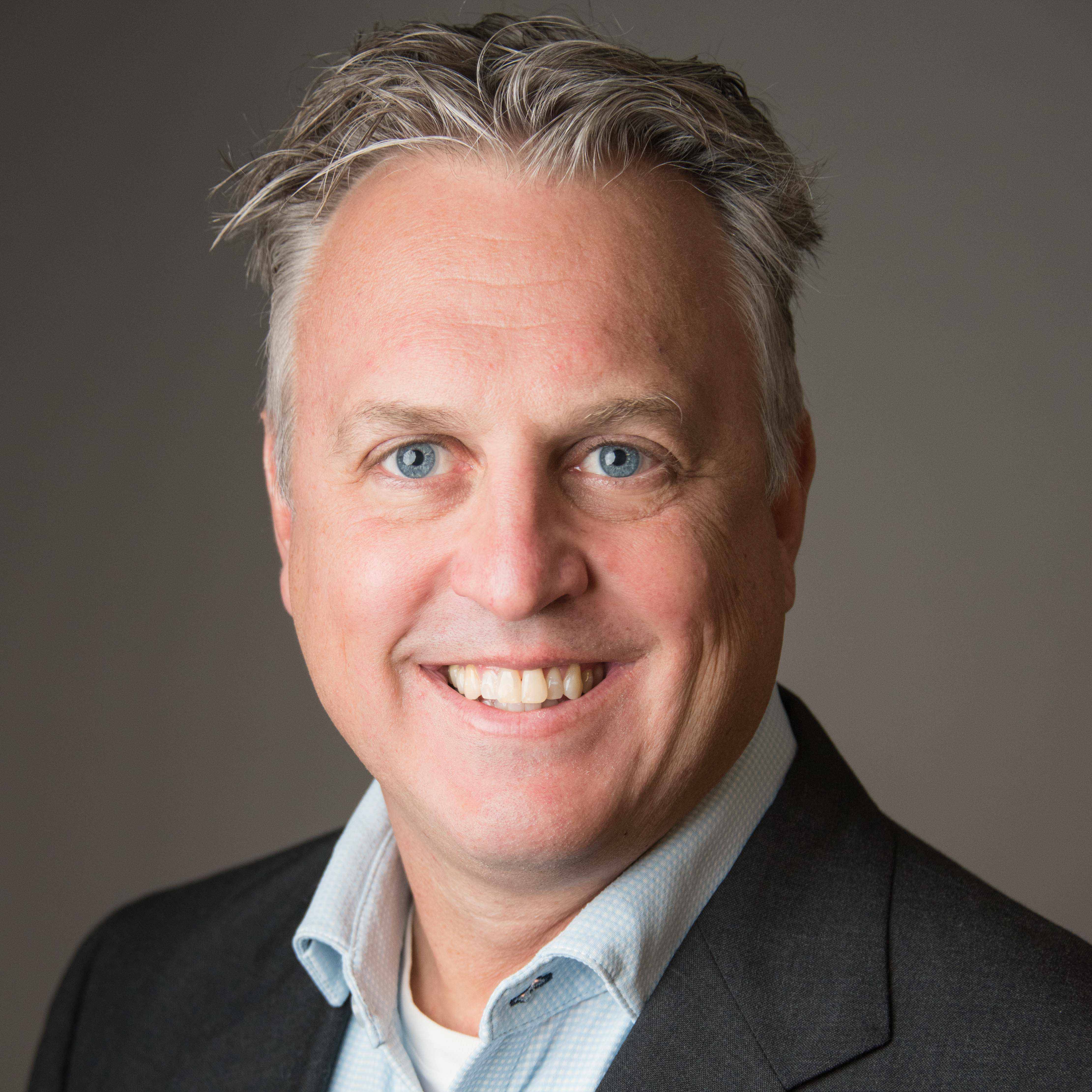 Paul "PJ" Koltnow, MS, MSPAS, PA-C
Director of Admissions, Assistant Professor
As one who truly appreciates the importance of being a "life-long learner" Mr. Koltnow brings to the program a varied background of health care and academic experience. After obtaining a Master's degree in Counseling Psychology from the University of Memphis, he began his health care career mainly treating at risk youth with substance abuse issues as well as serving the needs of adult psychiatric patients.
Having a strong interest and desire to pursue further medical training Mr. Koltnow graduated from Bethel College with his MSPAS. He spent 7 years in a private pediatric practice as well as practicing Internal Medicine for two years. 
In addition, Mr. Koltnow has a BA in Journalism from Memphis State University and a BS in Psychology from the University of Memphis. He will finish his EdD in Instructional Design and Technology this summer. 
He has proudly served on the board of the Tennessee Academy of Physician Assistants. He has also taught as adjunct faculty at the University of Memphis and occasionally will use his Journalism skills writing freelance articles for various local publications. Mr. Koltnow's research interests include technology and pedagogy, particularly using non-traditional means, to enhance critical clinical decision making skills.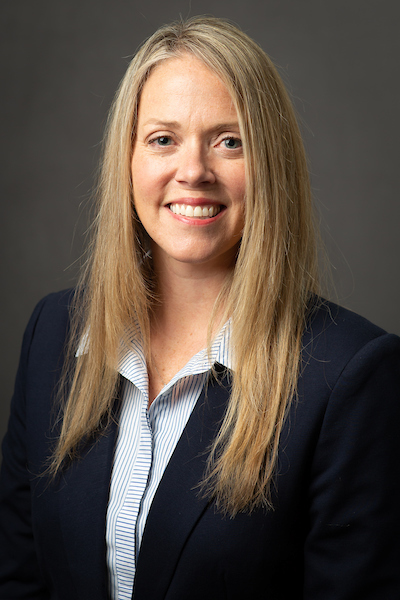 Leigh Anne Pickup, MMSc, PA-C, DFAAPA
Director of Clinical Education, Associate Professor
Ms. Pickup attended Brevard College as a Basketball Scholarship Athlete and graduated as the Valedictorian in 2001. She then went to PA school at Emory University and graduated Summa Cum Laude with her Master's Degree in 2003. Her PA career began in General Surgery, but quickly transitioned to Emergency Medicine, where she has been since 2005. She earned her Certificate of Added Qualification in Emergency Medicine in March of 2014. She joined the UTHSC PA Program in April of 2016 as the Nashville Clinical Coordinator and is now an Associate Professor and the Director of Clinical Education.
The excellent education of a PA, coupled with the flexibility and teamwork approach to medicine, is what drew Ms. Pickup to a career as a PA. She is passionate about encouraging PA students to be lifelong learners, excellent communicators, and constant advocates for their patients.
Ms. Pickup has served on the board of the Tennessee Academy of Physician Assistants (TAPA), the Fellowship of Christian Physician Assistants (FCPA) and is currently a legal reviewer for the Committee on Physician Assistants (COPA) for the State of Tennessee. She has represented Tennessee in the House of Delegates to AAPA and was selected as a Distinguished Fellow of the AAPA (DFAAPA) is 2016. Ms. Pickup was selected as the Tennessee Physician Assistant of the Year in 2020.
In addition to her career enjoyment, Ms. Pickup adores spending time with her two boys, exploring in her Jeep, and traveling.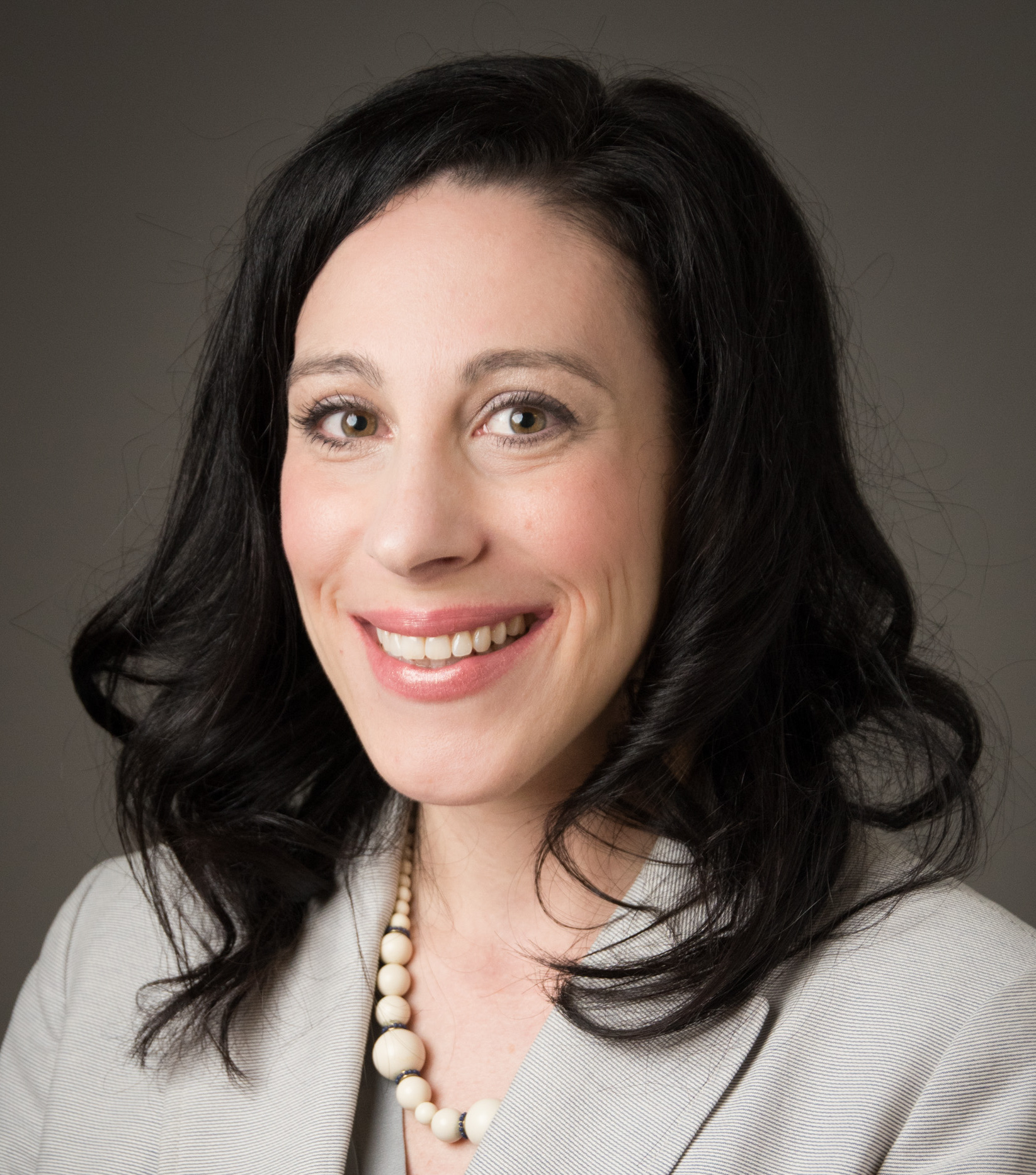 Deborah J. K. Horwitz, MSPAS, PA-C
Assistant Professor 
Horwitz joined the UTHSC PA Program as an assistant professor in July 2019, after she served as the dermatology course instructor in 2018 and 2019. She has been a practicing dermatology PA since 2014, but has also worked in other specialties including family medicine, urgent care and clinical trials research. She graduated from Baylor College of Medicine's Physician Assistant program in 2010, where she received a master's degree.
Prior to becoming a PA, Horwitz  worked in health care public relations and was involved in politics on Capitol Hill. She maintains an interest in health care systems and policies. She received a bachelor's degree in political communications from American University in Washington DC in 2005. She is certified by the National Commission on Certification of Physician Assistants and is a member of the American Academy of Physician Assistants and the Society of Dermatology Physician Assistants. She has co-authored multiple peer reviewed articles and abstracts. 
Horwitz is not only passionate about the education of future PAs but also the mentorship of pre-PA students and other professionals exploring whether the PA profession is right for them. She founded and serves as the director of PreparedPA, a national pre-PA coaching service. 
Horwitz is originally from Austin, Texas but moved to Memphis after calling Houston home since 2008. She enjoys traveling, eating at good restaurants and spending time with her husband and daughter.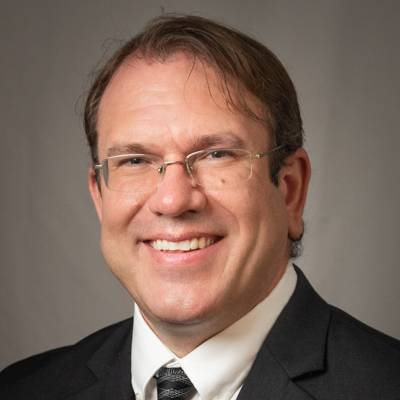 L. Evan Ward, DHSc, MHSc, PA-C
Assistant Professor
Dr. Evan Ward joined the University of Tennessee Health Science Center Physician Assistant Program faculty in May 2020 as an Assistant Professor. He has been a practicing Physician Assistant in Orthopaedic Surgery since 2006. He graduated Summa Cum Laude from the University of Tennessee at Martin in 1998 with a Bachelor of Science degree in Biology and minor in Chemistry. He graduated Magna Cum Laude from the University of Alabama at Birmingham Surgical Physician Assistant Program in 2006. He then graduated with Honors from Nova Southeastern University's Master of Health Science and Doctor of Health Science Dual Degree Program culminating with conferment of his Doctor of Health Science Degree in June 2011. He became the first Physician Assistant in Tennessee to receive a Certificate of Added Qualifications in Orthopaedic Surgery in December 2012. He considers the opportunity to serve Physician Assistant students during their educational journey a true honor. In addition to orthopaedic medicine, his interests include surgical sciences, academia, health care curriculum development, and health policy.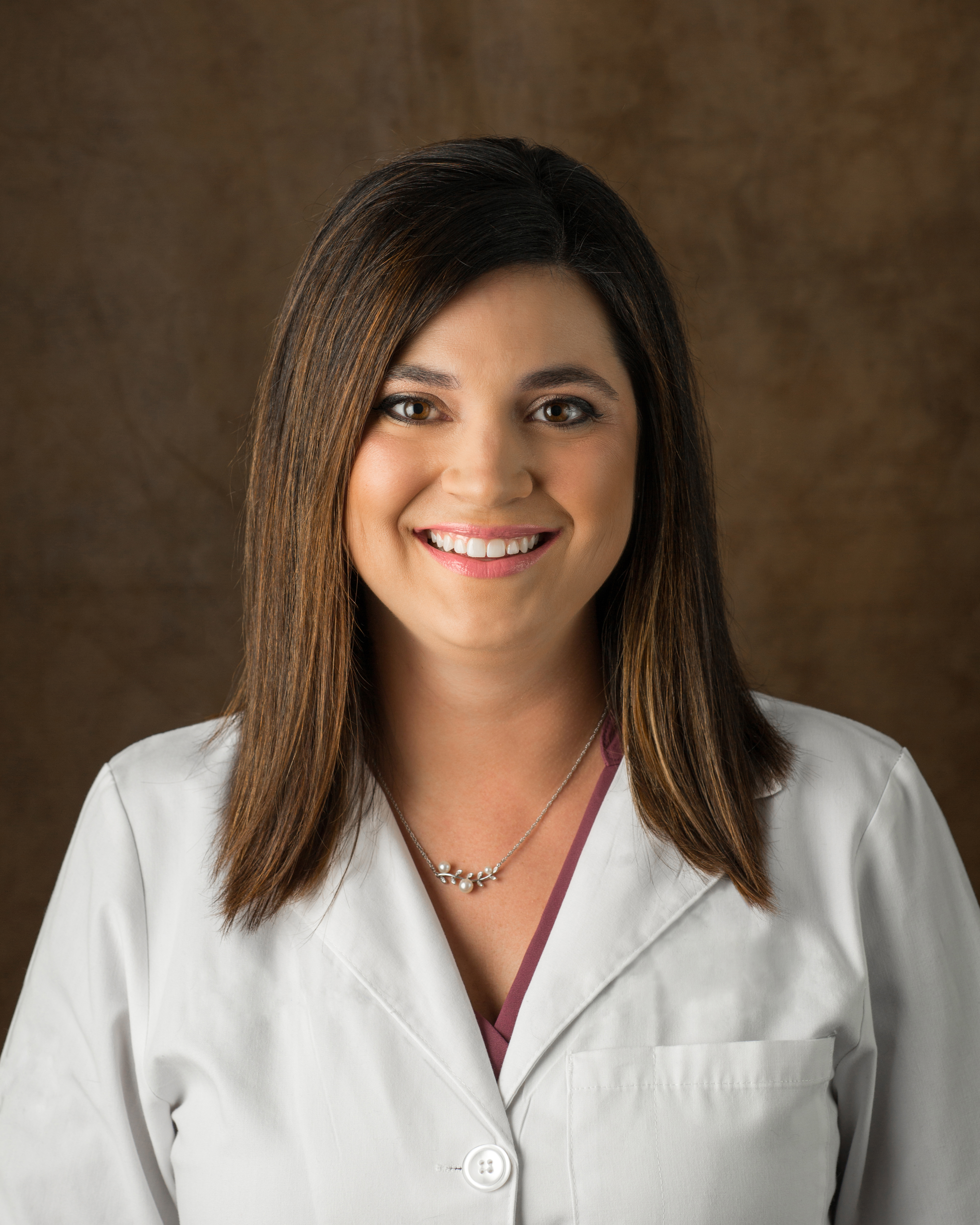 Mallory Tatum, MS, MSPAS, PA-C
Assistant Professor
Mallory graduated from the University of Tennessee Teacher Education program with a Master of Science in Teacher Education. She returned to her hometown following graduation and began her career as a science teacher, teaching Anatomy and Biology at Father Ryan High school in Nashville, TN.  After moving away, she worked as a medical scribe in the emergency department briefly while searching for teaching positions. This is where she first was introduced to and worked alongside Physician Assistants.
After a great deal of research into the profession, she applied and was accepted into Christian Brothers University's Physician Assistant Program. Mallory successfully completed the program and became a certified physician assistant in May of 2017. Clinically, she has worked in the fields of Cardiothoracic & Vascular Surgery, Interventional Radiology, and Primary Care since graduating as a Physician Assistant. Mallory maintained her appointment on CBU PA Program faculty as a full-time Assistant Professor for 2 years. As of December 2021, she has joined the UTHSC PA Program faculty as full-time Assistant Professor to continue her career in Physician Assistant education. Other than teaching UTHSC's PA students, she enjoys being outdoors, walking her dogs, crafting, decorating, and spending time with family and friends.
Mallory is a member of the Pi Alpha Honor Society, AAPA, TNPA, and PAEA. She is a licensed and Physician Assistant in both Tennessee and Mississippi.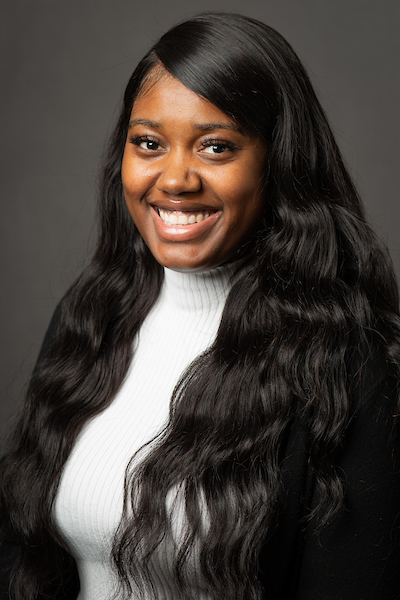 Lakia Day
Clinical Support Coordinator
Lakia graduated from Southern Illinois University Edwardsville with a Bachelor of Science in Public Health and a Master's in Public Administration & Policy Analysis. While attending school, she also worked for the University for a couple years as an Accounting Officer. Quickly after graduating in May 2022, she moved from her home state Illinois to Memphis, Tennessee. 
In June of 2022, she joined UTHSC Physician Assistant Program as the Clinical Support Coordinator. With her interest in Healthcare Administration, she believed it aligned perfectly with her future goals. Lakia works diligently to ensure the students feel prepared, feel supported, and have the guidance they need to have a successful clinical year and finish off strong in the program. 
She enjoys shopping, reading, spending time with family, and traveling.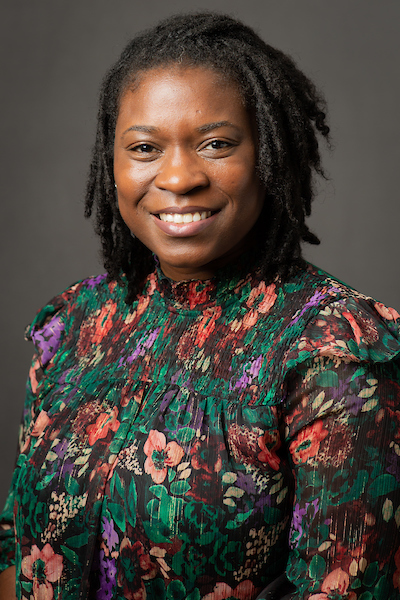 Ashley Thomas
Admission Support Coordinator 
Ashley graduated from the University of Mississippi with a Bachelor of Music in Music Education in 2007. She taught Music for 9 years in Mississippi and Tennessee. While teaching, she earned her Master of Education from Middle Tennessee State University in Supervision and Administration in Higher Education.
Ashley joined UTHSC Physician Assistant department as the Admissions Support Coordinator in 2022. In this role, she helps potential students with any questions they may have about the program and the admissions process as well as attend recruiting events. 
Outside of work, she enjoys spending time with her family and friends, reading, traveling and relaxing.