The 4-UT curriculum is designed to produce knowledgeable, skilled, and caring pharmacists who are practice and team ready to provide patient-centered, population-based care.  The integrated, forward-thinking curriculum is delivered by pharmacy and research leaders in their fields. Additional information about the curriculum or courses can be found here.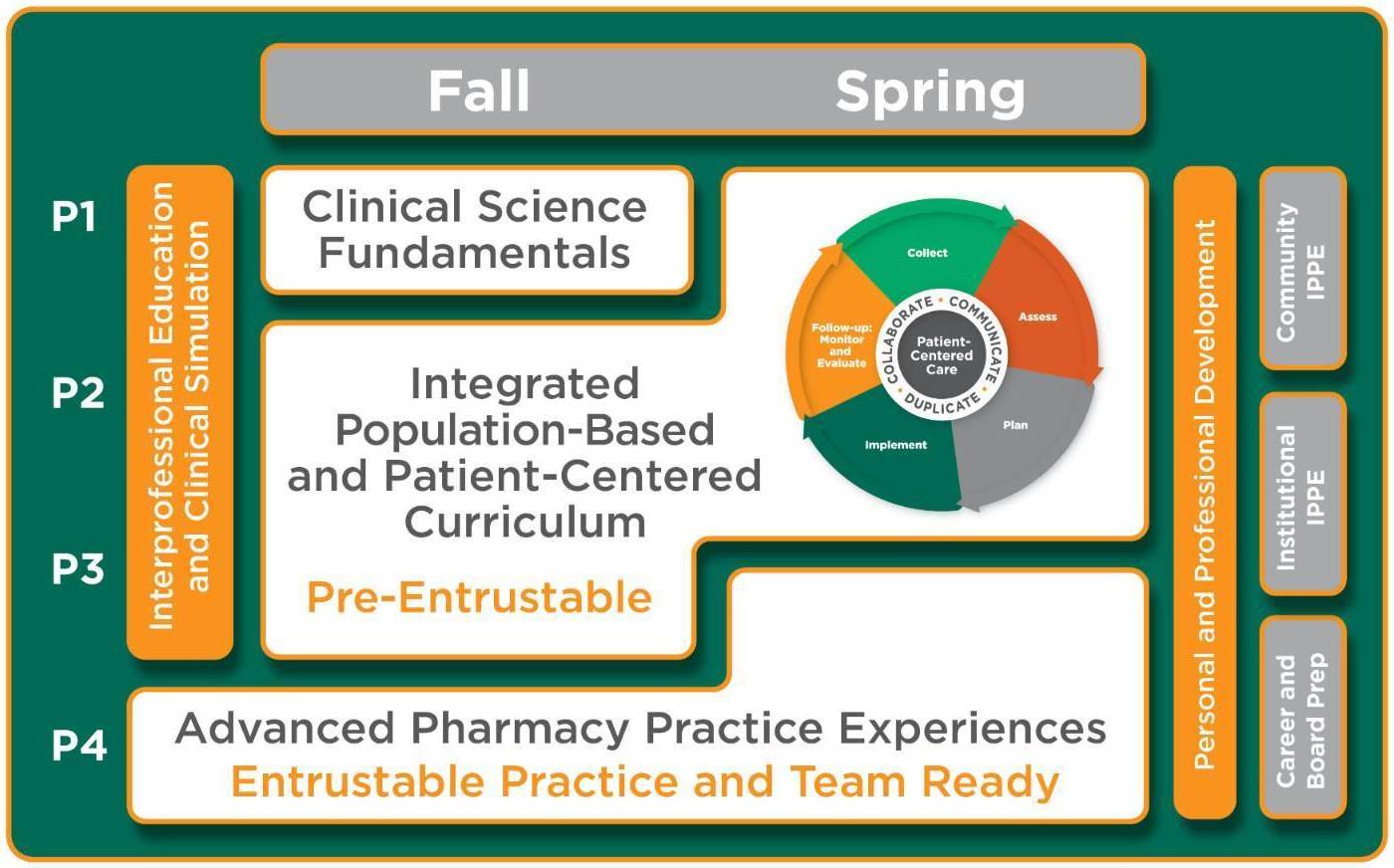 The experiential program includes introductory pharmacy practice experiences (IPPE) and advanced pharmacy practice experiences (APPE) and comprises more than one-third of the curriculum. Students learn from experts in various pharmacy areas and will have extraordinary opportunities to learn from prestigious institutions, about pharmacy in other countries, and within various governmental facilities.
Additional information about the experiential program at UTHSC COP can be found here.
During the curriculum, students have the opportunity to concurrently earn other dual-degrees and certificates. In additional, all students enter APPEs with certificates in Immunization Delivery, Medication Therapy Management, and Point-of-Care Testing. More information about our dual-degree and certificate programs can be found here.