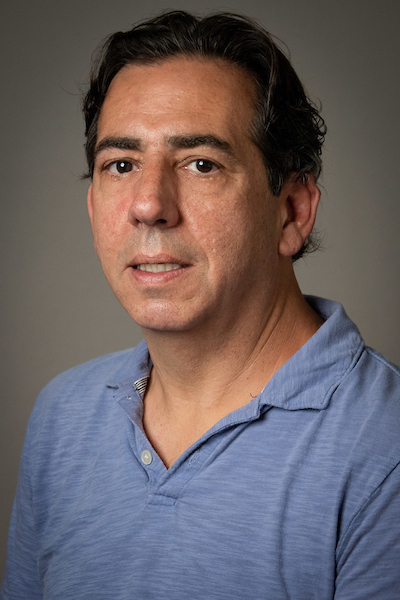 Associate Professor
Room 219 Translational Research Building
Email: stavalin@uthsc.edu
Phone: 901.448.3007
Fax: 901.448.7206
Education
1991 B.S. (with Honors), State University of New York at Binghamton. (Biochemistry, Psychology)
1996 Ph.D., Pharmacology & Toxicology, Medical College of Virginia, Virginia Commonwealth University, Richmond, VA
1996-1998 Postdoctoral Fellow, Vollum Institute, Oregon Health Sciences University, Portland, OR. (Laboratory of Dr. Neil V. Marrion)
1998-2001 Postdoctoral Fellow, HHMI, Vollum Institute, Oregon Health Sciences University, Portland, OR. (Laboratory of Dr. John D. Scott)
Research Interests
Neuronal electrical activity, which underlies brain function, is generated from the movement of ions across the plasma membrane through specialized proteins called ion channels. Channels are characterized by the stimuli that elicit their opening and/or closing (gating) as well as by their biophysical, pharmacological, and molecular properties in addition to their anatomical distribution at both the system and subcellular level. Moreover, ion channel activity is subject to regulation by a variety of biochemical signals. This combination of properties provides a rich repertoire of electrical activity endowing neurons with the ability to receive, store, process, and transfer information thereby allowing organisms to respond appropriately to both fixed and changing stimuli as well as to adapt their behavior in response to experience.
My research ultimately seeks to address how the functional properties of neurons arise from their complement of channels, receptors, and signaling systems? To address this question my research employs a combination of electrophysiological, biochemical and molecular techniques.
Ongoing research in my lab is focused on understanding the mechanisms whereby kinases and phosphatases are directed towards receptors for the excitatory neurotransmitter glutamate and voltage-gated calcium channels to allow modulation of channel activity. Modulation of the phosphorylation state and function of glutamate receptor channels and calcium channels by co-localized signaling complexes are likely to play important roles in controlling excitatory synaptic transmission and neuronal excitability. Understanding basic mechanisms that serve as control elements for synaptic transmission and neuronal excitability may provide novel therapeutic targets for treating neurological disorders.
Publications