Current Pediatric Cardiology Fellows
Third Year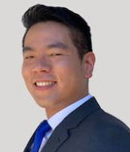 James Chang, MD
Bio
I was born in Mississippi and lived in both Iowa and Texas. I majored in Biomedical Engineering at the University of Texas at Austin, and attended medical school at the University of Texas Medical Branch (UTMB) Galveston. I then completed the Phoenix Children's/Maricopa Medical Center Pediatric Residency Program. In my free time I enjoy cooking, trying new restaurants, staying active, hiking, any type of sports activity (especially football), and traveling.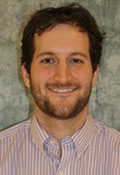 Evan Harvey, MD
Bio
I grew up in Atlanta, GA, and Guntersville, AL. I attended the University of Alabama and graduated with a master's degree in Mechanical Engineering. Upon realizing engineers don't have any fun, I attended UAB School of Medicine. After medical school, I joined my wife, Libby, in Memphis where she had already started her legal career. We now consider ourselves Memphians in every sense of the word. You can usually find us cheering on the Grizzlies or chasing our two pups around Overton Park. I had such a great time in my Pediatrics Residency that I decided to stick around for a year as chief resident. I couldn't be more excited to continue training as a Cardiology Fellow in Memphis!
Second Year
First Year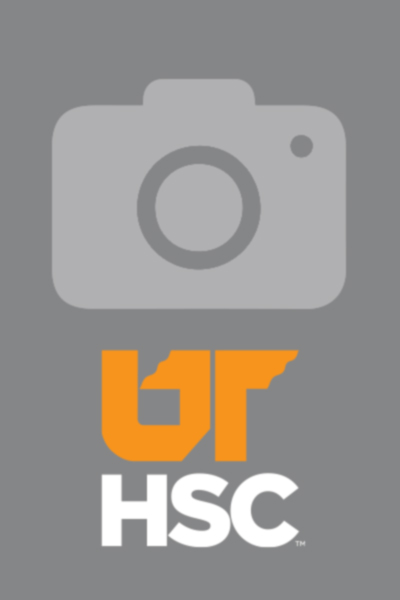 Katherine Tsai, MD
Bio
Dr. Tsai was born and raised in Southern California.  She majored in Biology at University of California, Riverside where she continued her medical school education.  She completed her residency at CHOC Children's.  She is now excited about moving to Memphis, TN to start Pediatric Cardiology! She enjoys rock climbing, photography, painting, and pretty much every outdoor adventure.
Mark Rushing, MD
Bio
Dr. Rushing was born and raised in Brookhaven, MS. He then went on to get an undergraduate degree in Biology, with minors in chemistry and history, at the University of Mississippi. Later, he moved to Jackson, MS with his wife, Anna, to attend the University of Mississippi School of Medicine (UMMC).  He also completed 3 years of Pediatric Residency here at the University of Tennessee Health Science Center and is excited to stay in Memphis and complete his Fellowship. He is a proud parent of two children, Walker and Audrey, who have been a joy in his life. In his free time, he enjoys cooking and experimenting on new recipes, he also likes reading history books, and loves any kind of sporting event. Go Grizz!"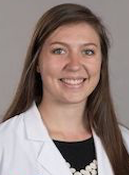 Cassandra "Cassie" Campbell, MD
Bio
Dr. Campbell was born in Michigan, but grew up in Clemson, South Carolina where she received her undergraduate degree in Genetics from Clemson University.  She then went on to complete medical school at the University of South Carolina School of Medicine in Greenville, SC followed by pediatric residency here at the University of Tennessee Health Science Center in Memphis, TN. She loves the people, hospital, and program here as well as exploring life outside of South Carolina, she was excited to stay for a cardiology fellowship! In her free time she enjoys doingetch glass for her Etsy shop,  exploring coffee shops and restaurants, along with road biking.