The mission of the Department of Occupational Therapy at the University of Tennessee Health Science Center is to guide students in integrating academic knowledge, community engagement, and clinical experiences, with the goal of graduating outstanding practitioners who are committed to leadership and evidence-based practice.
The UTHSC Occupational Therapy Program was initially accredited as a Bachelor of Science Program and graduated its first class in 1990. The program transitioned to a Master's Degree in 2007. Graduates are prepared for entry-level positions as occupational therapists.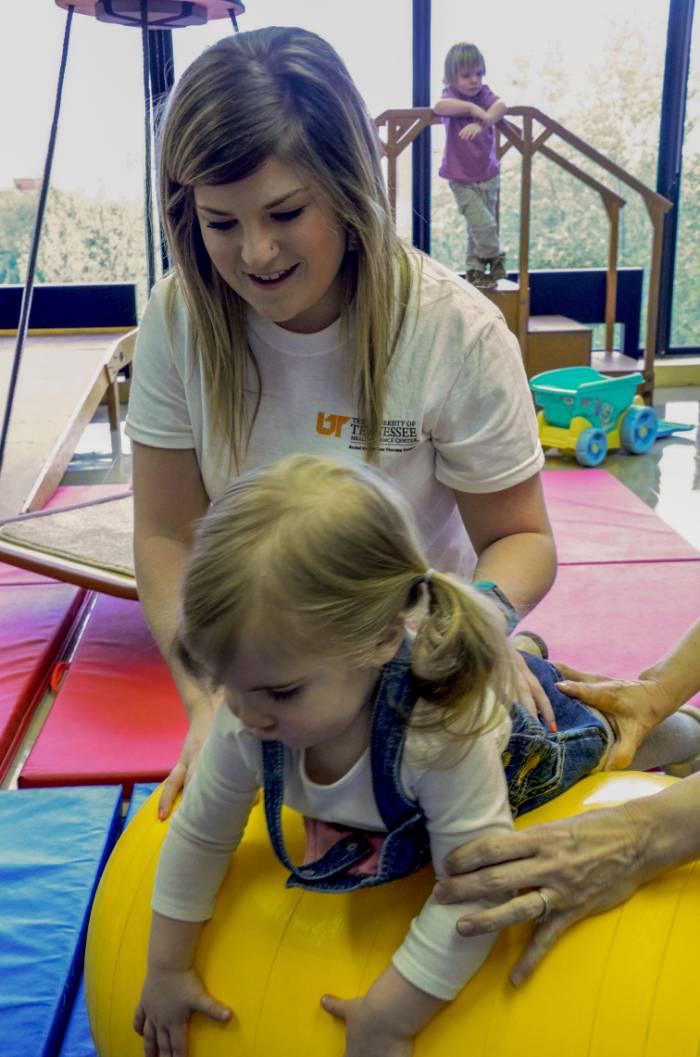 Broad Based Educational Experiences – Entry-level therapists who graduate from the UTHSC occupational therapy program in Memphis are prepared to accept challenges and leadership in Tennessee and worldwide. The occupational therapy graduate has a generalist education, which provides the foundation for practice in a wide range of settings or the option for specialization through continued education and training. Past graduates have pursued specialization in work hardening, hippotherapy, pediatrics, hand therapy, gerontology, and neurorehabilitation.
Wide Variety of Fieldwork Opportunities – The occupational therapy Program has an Academic Fieldwork Coordinator who has developed relationships with fieldwork supervisors throughout the United States. After their on-campus courses students must complete two, three-month fieldwork experiences. Students must be prepared to complete at least one of their affiliations out of state.
Preparation for Professional Responsibilities – Developing a strong occupational therapy identity is the foundation for the professional responsibilities that the therapist will face in a changing and challenging healthcare environment. The experienced occupational faculty serve as role models and mentors. A low faculty-student ratio and opportunities for individual and small group interactions provide a supportive and active learning environment conducive to professional development.
Education in a Health Science Center – The UTHSC in Memphis is an urban setting with opportunities to expose the student to the professional culture of a medical center while reaching out to the community through collaborative partnerships. Lecturers from the College of Health Professions and from the other colleges on campus, such as medicine, nursing, and pharmacy are also a positive aspect of this program. Students often remark how different the professional environment is from other educational institutions they have attended. Although the academic demands of professional graduate programs are rigorous, students find opportunities to play intramural sports or participate in social events. While becoming an occupational therapy professional, the student also gains an understanding and appreciation of other professions and their contribution to health and wellness in our society.
Additional Information: