Chattanooga Surgical Critical Care Fellows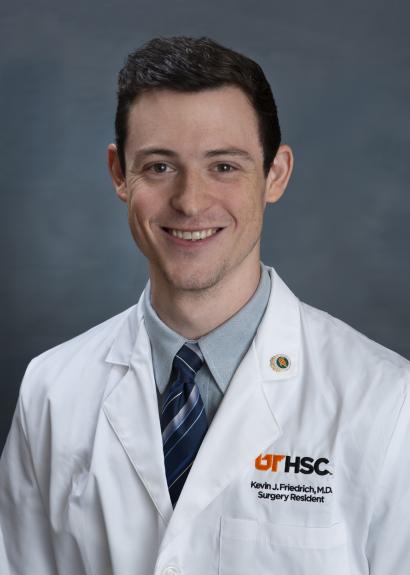 Kevin Friedrich, MD
Surgical Critical Care Fellow
PGY-4
1/1/2022 - 12/31/2022

Residency: Surgery
UT College of Medicine Chattanooga
7/1/2018 - 6/30/2023
Medical School: Medical College of Georgia
2018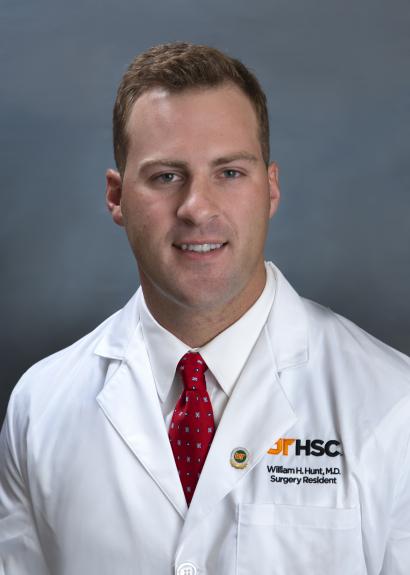 William Hunt, MD 
Surgical Critical Care Fellow
PGY-4
1/1/2022 - 12/31/2022
Residency:  Surgery
UT College of Medicine Chattanooga
7/1/2018 - 6/30/2024
Medical School:  University of Louisville School of Medicine (2018)
In Memoriam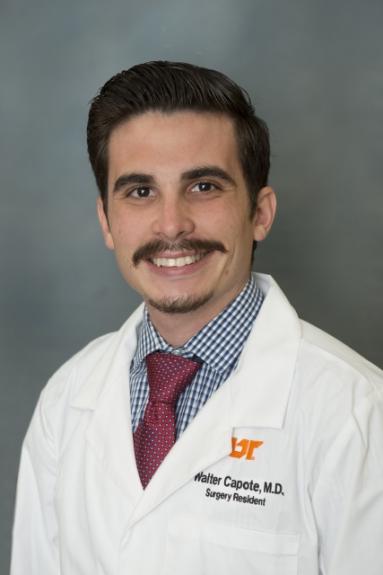 Walter Capote, MD
April 1, 1989 - August 5, 2021
Age 32 years
It is with great sadness that we announce the loss of Surgical Critical Care Fellow and Surgery Resident, Walter Capote, MD, who died on Thursday, August 5, 2021. We acknowledge that this is a tremendous loss to the University of Tennessee College of Medicine Chattanooga, University Surgical Associates, Erlanger Health System, and our entire community.  Walter was a beloved colleague, physician, and friend who was recognized for his teaching skills and for doing everything possible for his patients.  He was survived by his mother, father, brother, and many other family members.
Walter joined our Surgery Residency as a first year Preliminary Surgery Resident on July 1, 2016.  The following year he matched as a first year Categorical Surgery Resident and would have completed our program on June 30, 2023.  He was a Surgical Critical Care Fellow at the time of his death.
Walter was born in Puerto Rico, and completed his undergraduate degree at Florida State University before entering medical school and graduating from the Universidad Central del Caribe in 2016. 
As a valued member of our family and medical team for the past five years, he will be deeply missed.  Our hearts go out to Walter's family during this difficult time.  We ask that you keep them in your thoughts and prayers.