Council for International and Area Outreach
In 1996, one student from the College of Medicine, Class of 2000, at the University of Tennessee, Memphis founded a day on which all medical students would join to perform community service in Memphis. The following year, two students from the same class took a trip to Kazakhstan with a Memphis surgeon to operate on kids; they returned - moved and determined - to provide others with similar opportunities. Together, these and others from the Medical Student Executive Council sensed the growing need to organize public service on-campus. CIAO - the Council for International & Area Outreach was founded in 1998 as a culmination of their collective efforts.
CIAO is comprised of 2-3 student representatives from each class in the College of Medicine along with faculty, administrators, and independent advisors.
Mission Statement
As the umbrella organization for all student outreach initiatives in the UT College of Medicine, the Council on International & Area Outreach will strengthen student commitment to our local community, promote awareness of our global health care needs and our responsibility to meet those needs, facilitate opportunities for education abroad, and support other student organizations engaged in public service. As such, CIAO will help to set a standard of global responsibility by demonstrating our willingness as future physicians to help others.
4-Steps to Accomplishing Our MIssion
CIAO seeks to accomplish its mission by: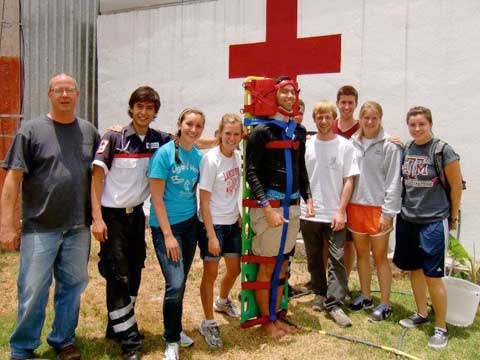 Financially supporting student initiatives for local public outreach.
Financially assisting students who desire the experience of serving medically under-privileged peoples internationally;
Assembling program information for students interested in 4th year electives outside of the United States; and
Providing administrative guidance to other on-campus student organizations engaged in public service.