100% fellowship completion
100% Nephrology Board pass rate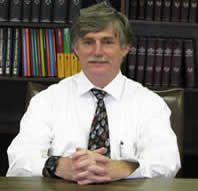 Welcome to the UTHSC Nephrology Fellowship program and thank you for your interest in our training program.
Our two-year ACGME-accredited program is the West Tennessee region's only comprehensive academic program in Nephrology. Our fellowship program is also unique in that it spans a broad spectrum of care, including practice in both the university and community settings, a large Veterans Affairs Medical Center, and a productive transplant center that is affiliated with the University hospital.
We are committed to the highest fellow education standards to prepare you for clinical and academic careers. We developed a comprehensive and participatory curriculum that has resulted in a 100% fellowship completion rate and 100% Nephrology Board pass rate. 
The Nephrology program has a flourishing program in outcomes research, clinical trials, and basic research using molecular biology and genetics to understand the pathogenesis of human diseases.
Fellows are actively participating in clinical research presenting their work at the ASN Kidney Week every year and have successfully published their work in peer reviewed journals.  Our patient care program is comprehensive and interdisciplinary. We have leading expert clinicians in the areas of outpatient hemodialysis, peritoneal dialysis and home therapies"
Should you have any questions, kindly do not hesitate to contact us by phone or email. 
Best wishes for your successful career in Nephrology!
Barry M. Wall, MD, BS
Program Director
Professor
Medicine-Nephrology