PGY-5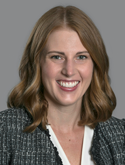 Amy Ragsdale, MD
Dr. Ragsdale's Bio
Dr. Ragsdale was born and raised in McKinney, Texas. She attended college at BYU in Utah where she obtained a degree in Audiology/Communication Disorders. She returned to Texas for medical school at UNTHSC - Texas College of Osteopathic Medicine. Following medical school, Amy moved to Memphis, TN for her Pediatrics residency at UTHSC where she subsequently stayed for Fellowship in Allergy & Immunology. Amy has been interested in the field of Allergy & Immunology since medical school and is excited to continue training in this field. In her free time, Amy enjoys spending time with her daughter, traveling, and exploring outdoors.
PGY-5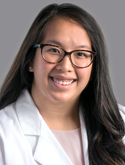 Venusa Phomakay, MD
Dr. Phomakay's Bio
Dr. Phomakay is from Alma, Arkansas. She graduated from the University of Central Arkansas with a degree in Biochemistry and went on to receive her medical degree at the University of Arkansas for Medical Sciences in Little Rock, AR. After medical school, she joined the UTHSC Memphis family for her residency training in combined Internal Medicine & Pediatrics. She fell in love with the field of Allergy & Immunology during her time as a resident and is excited to continue her training in UTHSC's Allergy & Immunology fellowship program! Her favorite things to do are spending time outdoors and eating delicious food (Memphis is perfect for her!).
PGY-4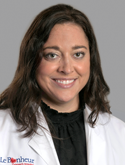 Shaunah Ritter, DO
Dr. Ritter's Bio
Dr. Ritter was born and raised in Kentucky where she attended the University of Louisville and majored in Psychology (Go Cards)! She went on to Indianapolis, Indiana to attend Marian College of Osteopathic Medicine for her medical degree. She moved back to Kentucky to complete her Internal Medicine residency at the University of Kentucky, where she was one of the Primary Care chief residents. She fell in love with allergy during college and is thrilled to train for allergy at UTHSC. In her spare time, she spends time with her husband, her cat, Oliver, family, and friends. She also likes to take spinning classes and work on puzzles.