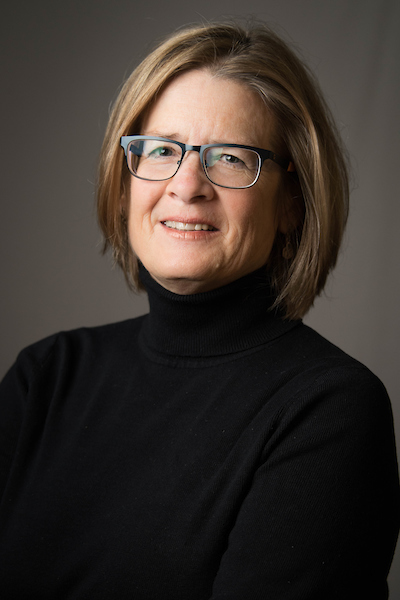 801B Molecular Sciences Building
858 Madison Avenue
Memphis, TN 38163
901.448.1870
Email: cjonsson@uthsc.edu
URL: RBL
Education
BA Chemistry, University of Mo-St. Louis
BA Biology, University of Mo-St. Louis
PhD Biochemistry, Purdue University
Postdoc Molecular Virology, University of Medicine & Dentistry of NJ
Sabbatical Virology, United States Army Research Institute of Infectious Diseases
Research Description
Ecology, evolution and immune responses of hantaviruses. The reserach in the lab seeks to further the understanding of the epidemiology and evolution of hantaviruses within populations in their natural rodent reservoir that are endemic in the Interior Atlantic Forest of Paraguay. These studies build upon our efforts (with Robert Owen) and the research of others, that suggest that host-virus relationships may not be exclusive, and that host-switching and adaptation to new hosts may account for much of the observed geographic diversity of hantaviruses. Our current funding presents a valuable opportunity for understanding standing genetic diversity and plasticity of RNA viruses in wildlife in rapidly changing environments and genetic determinants driving its epidemiology.
We have endeavored to mathematically model these relationships in collaboration with Dr. Linda Allen (Texas Tech University). The modeling revealed many aspects in the ecology of the rodent-virus relationship that are not presently understood and led us to develop a theoretical biological model of these relationships based on the immune response of the rodent (reservoir versus nonreservoir). Our recent efforts with Dr. Allen and funded by NSF seek to model immune regulatory mechanisms in reservoir, nonreservoir and humans which is important to interpretation of systemic and localized immune responses in human disease.
Antiviral Discovery. The research in our lab has been focused on the discovery of antivirals for many years. The currentCenter of Excellence for Encephalitic Alphavirus Therapeutics program proposes to advance the development of potent small molecule leads targeting Venezuelan equine encephalitis virus (VEEV), Eastern equine encephalitis virus (EEEV) and Western equine encephalitis virus (WEEV) or V/E/WEEV herein.  The collaborations among the scientists at University of Louisville (UofL; Chung), University of Wisconsin-Madison (UW; Golden, Elder), University of Tennessee Health Science Center (UTHSC; Jonsson, Meibohm, Fitzpatrick) and University of Texas Medical Branch at Galveston (UTMB; Rossi, Weaver) provides multidisciplinary expertise in virology with relevant expertise in ABSL-3/select agents, small and large animal models, medicinal chemistry, pharmacokinetics, and assessment of antiviral compounds in vitro with mechanism of action capabilities. Moreover, the network has an experienced team led by UTHSC (Bares) to organize the commercial plan for development of the broad-spectrum antiviral (Encephlavir) for treatment against V/E/WEEV. The broad, long-range objectives of the Center are to; (1) Optimize the lead quinazolinone series to identify those with favorable profiles for nonGLP studies with WEEV and EEEV that have broad-spectrum activity for V/E/WEEV; (2) Define scale-up synthesis of the lead drug substance suitable for later cGMP manufacturing; (3) Conduct nonclinical virology studies that will aid in the evaluation of the safety and efficacy, the mechanism of action, target specificity and drug resistance monitoring plan. 
Biography
Dr. Jonsson is a Professor and is the Van Vleet Chair of Excellence in Virology, Director of the Regional Biocontainment Laboratory (RBL), and Director of the Institute for the Study of Host-Pathogen Systems at the University of Tennessee Health Sciences Center (UTHSC) in Memphis. She is the program director for a newly NIH awarded Center of Excellence for Encephalitic Alphavirus Therapeutics. She has over 28 years of experience in the study of highly pathogenic human viruses represented in more than 122 publications and 5 patents. Her research program focuses on basic and translational research targeting respiratory, encephalitic and hemorrhagic fever viruses. As a Director she brings a unique blend of professional experience and leadership skills gained from her positions over the past 35 years in industry, academics and not-for-profit institutes. She has led several major cross-institutional, multi-disciplinary efforts funded by NIH, DoD, and NSF in drug discovery and virus ecology/discovery.