Student National Medical Association
The Student National Medical Association (SNMA) is committed to supporting current and future underrepresented minority medical students, addressing the needs of underserved communities, and increasing the number of clinically excellent, culturally competent and socially conscious physicians.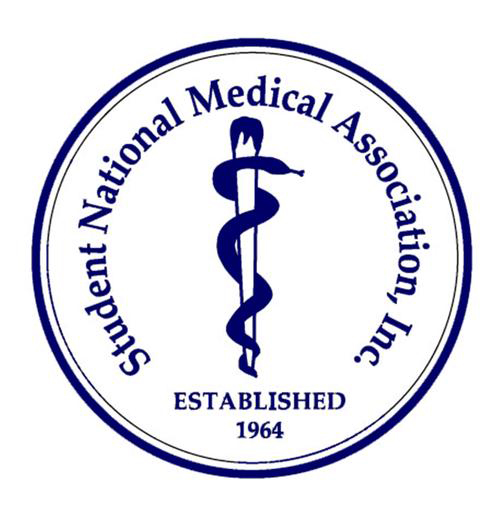 SNMA chapters based at allopathic and osteopathic medical schools throughout the nation, and some colleges, implement our programs and activities locally. SNMA programs are designed to serve the health needs of underserved communities and communities of color. In addition, SNMA is dedicated both to ensuring that medical education and services are culturally sensitive to the needs of diverse populations and to increasing the number of African-American, Latino, and other students of color entering and completing medical school.
National Organization Goals:
To serve as a credible and accurate source of information relevant to minority issues in the field of medical education 
To encourage and foster the development of minority faculty in order to increase the presence of minority mentors and biomedical researchers in academic health centers
To evaluate and cultivate the necessary measures to eradicate practices in the field of health profession education that compromises the goal of providing quality education to minorities and women.
Additional Goals of the UTHSC Chapter:
To promote the development of enrichment and motivational programs which encourage their entrance of minority youth into medical school 
To promote the recruitment, admission, and retention of minority student recruitment in medical school.
History
Established in 1964 by medical students at Howard University and Meharry Medical College, the Student National Medical Association is the nation's oldest and largest organization of medical students from ethnically diverse backgrounds. The SNMA is currently celebrating 47 years of committed service to communities to advocate for improved health care services and education to meet the needs of minorities and underserved populations. In addition, the SNMA widely promotes diversity in medical education and encourages the increased enrollment and retention of minority medical students.
Over 142 chapters based in medical colleges and universities throughout the United States implement the SNMA's programs and activities. Working primarily through its local chapters, the SNMA continues to implement programs that directly serve or educate people about important health matters. Health professions recruitment, violence prevention, health maintenance and screening, and substance abuse are the major program areas. Members are also involved in premedical recruitment, community outreach and public education.