Success in Achieving Goals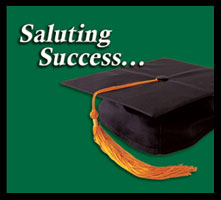 The program monitors data on its students rigorously throughout their progression during both the didactic and clinical years. We do this to ensure a high standard of academic excellence by critically evaluating the curriculum on a regular basis. The following areas are benchmarks of success for our program.

First Year First Time Taker Summery Report from NCCPA
Class
Class Graduation Year
Number of First Time Takers
Program First Time
Taker Pass Rate
National First Time
Taker Pass Rate
for the Class Graduation Year
Class of 2015
2015
25
92%
96%
Class of 2016
2016
28
100
96%
Five Year First Time Taker Average Pass Rate for Program: 96%
Five Year National First Time Taker Average: 95%
Graduation Rate
UTSHC is proud to announce that the graduation rate for the inaugural cohort is 100%. The program's identified goal for each graduation class is 90%. At this time this is the only cohort who has fully completed the program and thus is the only cohort we have current data available. As each cohort graduates this section will be updated. The class of 2016 will graduate on December 16th.
Employment
Information regarding employment is reported below from the students who have completed employment surveys during the first 6 months after graduating. (n=11, 44%). The program will continue to monitor each cohort over time.
Per the mission of the program to prepare a diverse group of highly skilled Physician Assistant practitioners who are dedicated to improving access and providing high quality primary and/or specialty health care as part of interprofessional teams and who are committed to lifelong learning and increasing the knowledge base of the profession. The program is proud to announce the following statistics related to employment.
• 91% of those who completed their surveys are employed.
• 73% are working in either family medicine or internal medicine subspecialties.
• The average starting salary for these graduates is approximately $88,000 annually.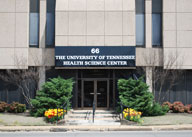 Contact Us
Master of Medical Science Physician Assistant Program

66 North Pauline, Ste. 116
Memphis TN 38163
Email: paprograminfo@uthsc.edu
Phone: 901-448-8000