Janus Faculty Advisors
Renate Rosenthal, PhD

Director of Medical Education in Psychiatry
Assistant Dean, Behavioral Science Integration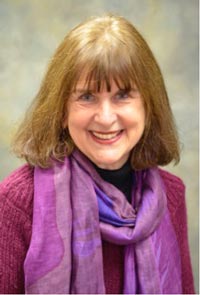 Dr. Rosenthal grew up in Southern Germany and Austria. She obtained a Ph.D. in Clinical Psychology from the University of Arizona. Her loves include nature, large guardian dogs, travel, music, art, literature, and ideas.
Ronald Lands, MD
Clinical Professor of Medicine, Hematology/Oncology Division, UTHSC COM Knoxville
Course Coordinator, Narrative Medicine Elective for Medical Students, UTCOM Knoxville
Dr. Lands is an alumnus of UTHSC College of Medicine, and completed his Internal Medicine residency and fellowship there, too. He practiced medical oncology near the community where he grew up for several years. He is a graduate of the MFA program at Queens University of Charlotte, North Carolina with an emphasis on short fiction. His short stories have been published in the Branchwood Journal; Breathing the Same Air, an East Tennessee Anthology; descant; The Distillery; RiverSedge; Washington Square; Wind and others. He has several clinical vignettes, essays and poems published in the Journal of the American Medical Association, Annals of Internal Medicine, Journal of Palliative Medicine and the Journal of General Internal Medicine.
Mukta Panda, MD 
Professor of Medicine, UTHSC COM Chattanooga
Assistant Dean for Medical Student Education
Program Director of Transitional Year Program at UTCOM Chattanooga
Dr. Panda grew up in India and has studied and practiced in India, London, and Saudi Arabia. In addition to her roles within the College of Medicine, she is also a facilitator with the Center of Courage and Renewal. Dr. Panda is deeply committed to serving her patients as a physician; educating medical students, residents, fellows, and faculty; and showing leadership in administrative, clinical, and educational development. Some of her research interests include health and wellness, as well as fatigue, stress, and burnout prevention in health care providers.
Quick Links
Contact Us
Please contact us with any questions, suggestions, or ideas at januslit@uthsc.edu. We look forward to hearing from you.