UTHSC LEADS Seminar Series
The UTHSC LEADS (Launching Entrepreneurial Activities and Discovery in Science) seminar series brings successful and engaging entrepreneurial scientists, involved in biotech, life sciences, Pharma and device sectors, to UTHSC so they can relay their "entrepreneurial stories."
"An Entrepreneur's Journey in Developing and Commercializing Novel Biologic Products:
The BioD Story"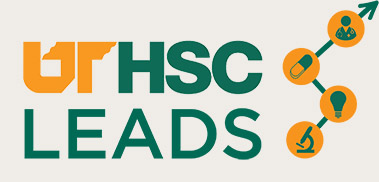 Presentation by Tim Brahm, Founder, BioD, LLC; Chief Executive Officer, Ontologix
Where: The Freeman Auditorium (930 Madison Avenue, 3rd Floor)
When: February 19, 2019 at Noon
Lunch provided to the first 50 people!
About Tim: 
Tim Brahm is the CEO of Ontologix, an AI software company focused on Life Sciences, and was recently named CEO of Sui Generis Health, the first Value Based Group Purchasing Organization in the U.S. As a leading entrepreneur, Brahm founded and successfully ran BioD for over six years before the company was acquired; and is now owned by Integra Life Sciences.
Brahm has over 21 years of experience in tissue banking and Biologic Product research and development. He was a founder and President of the Mid-South Tissue Bank of Memphis. Mr. Brahm was a founding employee of Regeneration Technologies (RTIX) in Allachua, Fl which was spun out of the University of Florida. Mr. Brahm also founded United Tissue Services (dba Spinal Graft Technologies), a tissue-based company that sold its assets to Medtronic Sofamor Danek. Mr. Brahm also founded and managed United Donor Services, Southeastern Donor Services, and Louisiana Donor Services.
Brahm received a Bachelor of Business Administration in Marketing and a Bachelor of Science in Biology with a minor in Nutrition from the University of Memphis. He is the holder of dozens of patents in the medical field. Currently, Mr. Brahm serves on several start-up boards in the Biotech and Medical Device industry, still actively supports the Brahm Chair of Excellence in Biomedical Engineering at the University of Florida.
To see an archive of past presentations, please see the Recorded Presentations webpage.