Director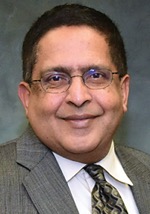 Harry Kochat, PhD
Director, UTHSC- Plough Center for Sterile Drug Delivery Systems
Associated Professor, Pharmaceutical Science, College of Pharmacy
University of Tennessee Health Science Center, Memphis TN 38163
Email: hkochat@uthsc.edu
Phone: (901) 448- 1440
Dr. Kochat with recognized plus quarter century for innovative drug discoveries and development proven record of accomplishment, landing and leading critical business development strategies, incubating various corporate success oriented new business models and pharmaceutical operations at UTHSC-Plough Center as its Director. He has joined UTHSC-Plough Center during December 2016 as the Director of Pharmaceutical Operations & Business Development directly reporting to Dr. Kennard Brown, Vice Chancellor and Chief Operating Officer of UTHSC.  Shortly thereafter, he also gained Associate Professorship at Department of Pharmaceutical Science, College of Pharmacy in recognition to his passion toward science and modern formulation technologies. Prior to joining UTHSC, he has served in senior executive role for a fast grown pharmaceutical company based in San Antonio, Texas for over 17 years with verifiable year-after-year success achieving corporate goals, and business growth objectives in oncology field. His leadership and regulatory capabilities contributed to the successful development of 3 innovative therapies from discovery bench side to patient side along with 13 clinical ready preclinical programs. He is highly recognized as a champion for his patent protected scientific inventions and peer journal publications of his discoveries aiming to meet the unmet clinical needs. Dr. Kochat has over 400 issued domestic and international patents and over 60 peer journal scientific publications under his belt. Dr. Kochat holds a Ph.D. degree in organic chemistry while working at Purdue University as an exchange international scholar and 6 years of additional postdoctoral fellowships between Purdue University, West Lafayette, IN and William Marsh Rice University, Houston, TX. He also passionately served for several years as drug development advocate in KOL role assisting multiple corporations for in-licensing promising therapeutic programs that include generic and orphan drugs for animal health as well as human health treatment indications. He is a recipient of 2017-18 CORNET award for his stimulating interdisciplinary research collaboration program at University of Tennessee Health Science Center Memphis, TN campus. Since his joining at UTHSC-Plough Center December 2016, among his many responsibilities, he continues to excel his corporate negotiating and implementing skills by crafting strategies to initiate two industrial manufacturing contracts and six scientific collaborations.
Personnel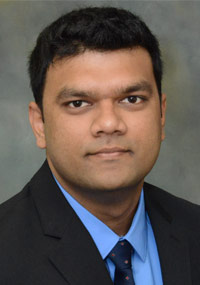 Nivesh K. Mittal, PhD - Research Scientist
Dr. Mittal has more than five years research experience in the field of nanotechnology based targeted drug delivery systems, development of lyophilization cycles for parenteral drug products, and pre-formulation and formulation development of poorly soluble drug molecules. He has a number of publications including a pending patent for liposomes for hematological malignancies. He has industrial experience in the development of novel drug delivery systems and is a validated fill team member for the sterile manufacturing of aseptic drug products under cGMP for pre-clinical and Phase I and Phase II clinical studies. He trains professionals from industry in the development of validated HPLC assay's for analytical and stability testing of parenteral drug products. He also instructs on how aseptically manufactured drug products can be evaluated for their sterility. Dr. Mittal's experience and expertise of formulation, manufacturing and analysis of sterile drug products make him an essential part of the team at The Plough Center.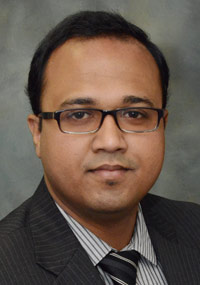 Bivash Mandal, PhD - Research Scientist
Dr. Mandal has more than 5 years of experience in Research & Development, Manufacturing, and Quality Control of parenteral drug products for preclinical and clinical trial supplies at the Plough Center. He has pharmaceutical industry R & D experience in formulation, process development and scale up. He is a validated fill team member of the cGMP manufacturing facility at Plough Center. He has experience in formulation, aseptic fill-finish operations, filtration, lyophilization, HPLC, stability studies, and sterility testing. He has expertise in the environmental monitoring techniques for the cleanrooms. He has over 8 years of academic research experience in nanotechnology based parenterals for malignant and infectious diseases. He instructed Pharm D students on aseptic processing and sterile compounding techniques. He has a number of scientific journal publications, US patent application, and conference presentations. In November 2014, he received the prestigious AAPS Graduate Research Award in FDD sponsored by Bristol-Myers Squibb Company.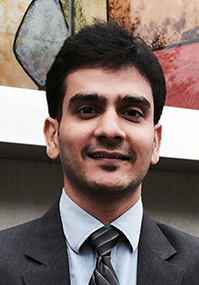 Dileep Janagam Reddy, PhD - Research Scientist
Dr. Janagam has more than five years of experience in the field of drug delivery, formulation and process development. He possesses expertise in formulation development and characterization of different polymeric drug delivery systems, and his current research interests include parenteral drug development, nanosystems, and injectable depot formulations. He has experience in aseptic fill-finish operations, filtration, lyophilization, stability studies and QC testing of parenteral drug products. He has taught Pharm.D. students as a graduate assistant during his graduate program and thereafter while working at Plough Center as Research Scientist and now provide hands-on training to professionals from industry in QC release testing of parenteral drug products during Plough Center offered recurring Pharmaceutical Aseptic Training Course. He has a number of scientific journal publications in peer journals, conference presentations, and awards.
He is very active with various professional and scientific organizations, and involved in various programming activities. Dr. Janagam holds a Bachelors in Pharmacy, a Masters in Chemistry, and a Ph.D. in Pharmaceutics. He is one of the key scientific personnel at Plough Center for its ongoing successful scientific collaborations and "Nanospace" proprietary formulation platform.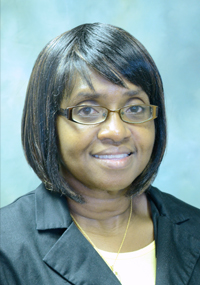 Gwen Stornes - Senior Research Specialist
Stornes has more than 33 years of experience at the University of Tennessee Health Science Center, with more than 25 of those years in the former Parenteral Medications Laboratory - now Plough Center for Sterile Drug Delivery Systems. She has over 25 years experiience in instructing/training pharmaceutical industry personnel in procedures used in aseptic preparation and processing of sterile product. She is a validated team member of the sterile parenteral products manufacturing team. She is responsible for environmental monitoring and all other routine monitoring and testing required for the operation of the Plough Center for Sterile Drug Delivery Systems cleanroom facility. She also has the role of research support in the Plough Center.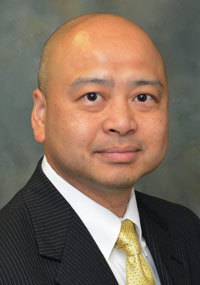 Howard Nguyen - Quality Specialist
Mr. Nguyen has over 15 years of technical experience in a pharmaceutical and manufacturing environment with an emphasis on research & development, laboratory facility space and requirements, quality control, and production. At GTx Inc., he has maintained and overseen assigned laboratory equipment and facilities in compliance with all applicable regulatory requirements (EPA, OSHA, and FDA) which include equipment calibration and maintenance and environmental monitoring. He has extensive knowledge in qualification and validation, industry specific laboratory software & hardware, and GxPs regulatory safety measures. He also provided technical guidance in area of expertise as well as drafting and review of technical GxPs documentation such as investigations and SOPs. He brings a wealth of knowledge and experience on regulatory requirements to the GMP facility at UTHSC.