The University of Tennessee Health Science Center maintains a cesium-137 gamma ray source, which can provide gamma rays at a variety of dose rates. The gamma source is an industry standard. The figures on this page show images of equipment similar to that maintained at UTHSC. The source is lowered into the vault to shield users from it when not in use and raised pneumatically to give the exposures. The dose rate is controlled by locating the samples at one of five locations within the source chamber that have been designated by the manufacturer. Doses are controlled by exposing samples for shorter or longer exposure times. Attenuators are added to lower the dose rate if needed. 
The dose delivered to a sample is controlled by selecting the length of time the sample is exposed to the source. Dose rates are controlled by mounting the samples at one of five different distances from the source within the irradiation chamber, and by varying the thickness of the lead attenuation sheets between the source and the sample. 
Technical Capabilities
The photon energy from the source is 662 keV. Doses of 1200 cGy can be delivered in 0.2 minutes with no attenuation (as of April 2021). The irradiation chamber can accommodate sample sizes up to 12" diameter x 14" high, with a total volume of 26 liters and there are a variety of sample holders available for your exposures.
The J.L. Shepherd company made a map of the uniformity of the radiation field for different attenuation settings. The accompanying plots show how the intensity of the radiation field varies relative to the center. The central point is normalized to 100%, and contours in intensity are plotted in 5% increments. The distance scale is 0.5 inches per box). Please email the Radiation Safety Officer (jrobin91@uthsc.edu) or radiation safety team (radsafety@uthsc.edu) for a spreadsheet to assist with dose calculations or a map of the uniformity of the radiation field. 
Facility Access
In accordance with state and federal regulations personnel interested in using the irradiator must complete a background check and meet training requirements. This process may take several months to complete and researchers should plan accordingly. Prior to using the equipment UTHSC researchers must have a research protocol in place that has been reviewed and approved by the UTHSC Radiation Safety Committee. Radiation protocols must be submitted using the iMedris application. Contact the UTHSC Radiation Safety Officer (jrobin91@uthsc.edu) to apply for access or for additional information.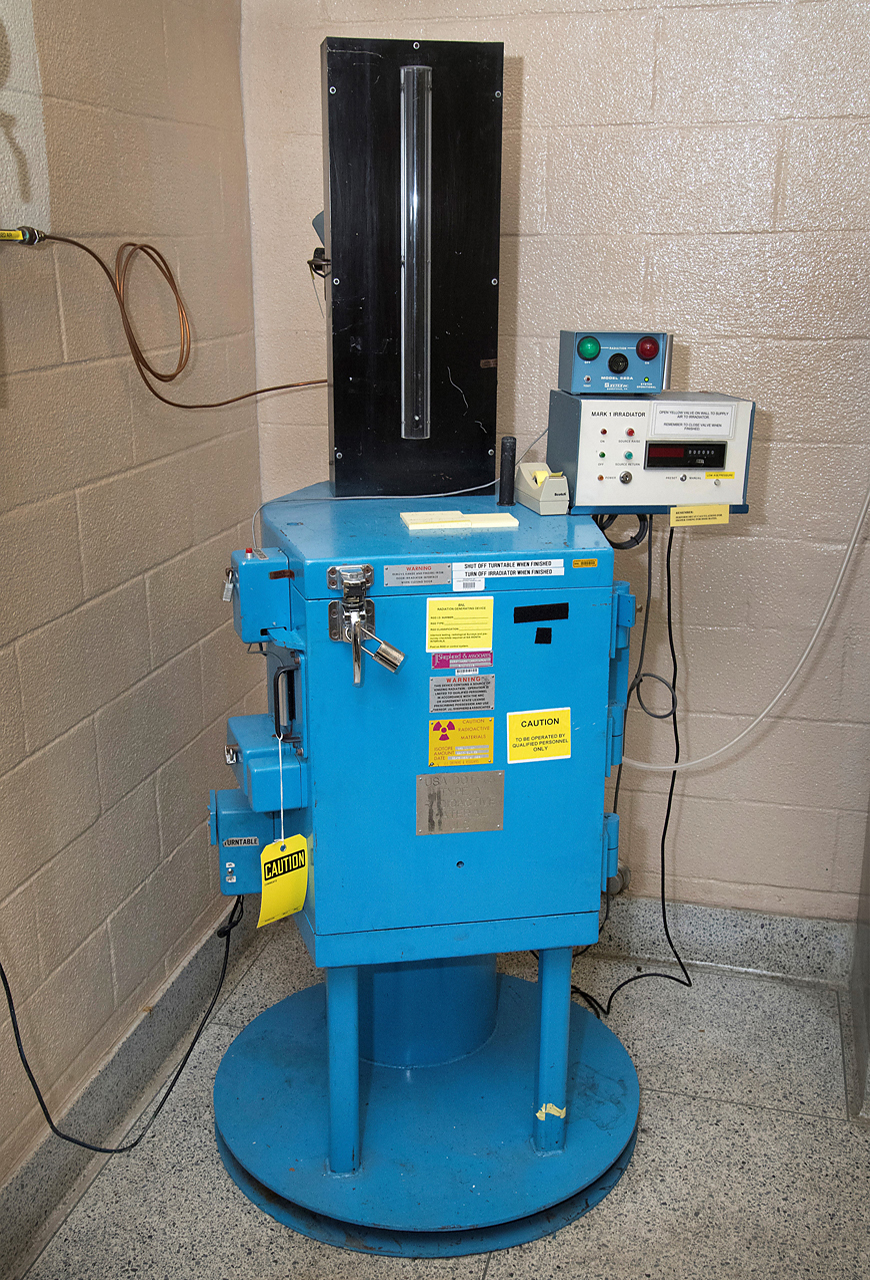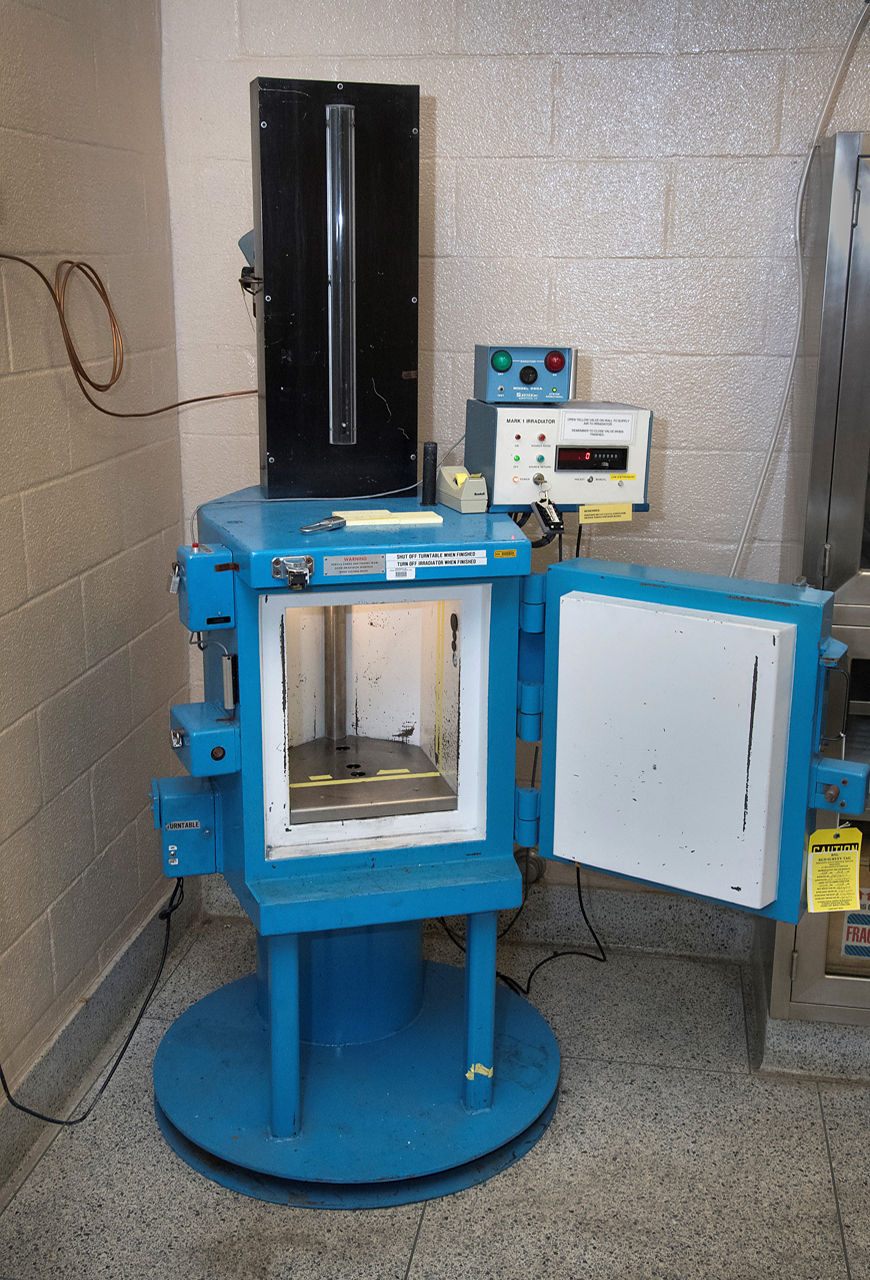 Photo credit and reference: https://www.bnl.gov/nsrl/grsf/
Reference Materials for In Vivo Research Involving a Gamma Irradiator