Pediatric Otolaryngology Fellowship
Overview
One-year Pediatric Otolaryngology Fellowship focused on complex pediatric patients and the tertiary care of patients with complex pediatric otolaryngology conditions in operative, clinical, and emergency situations.
Fellowship Goals & Objectives
Upon completion of the Pediatric Otolaryngology Fellowship at the University of Tennessee, the Fellow will have developed a comprehensive knowledge base of pediatric otolaryngology. The Fellow will be able to:
Develop care plans for critically ill pediatric patients
Perform complex, tertiary care level surgical procedures on pediatric otolaryngology patients
Contribute as a team member in multidisciplinary conferences
Participate in academic pediatric otolaryngology research
Fellowship Director Note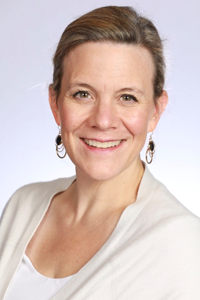 The Pediatric Otolaryngology division at the University of Tennessee is one of the busiest services nationally. Between LeBonheur Children's Hospital and St. Jude Children's Hospital, our Fellows have access to patients and procedures performed by only a handful of Pediatric Otolaryngologists the world over. In addition to a robust clinical experience, our Fellows may pursue any research objective with full faculty support and there are multiple resources and departmental funds available for academic pursuits.  Through resident teaching and presentation at national conferences, our Fellows develop leadership skills within the Pediatric Otolaryngology specialty. Upon completion of the University of Tennessee Pediatric Otolaryngology Fellowship, our Fellows are able to join any academic practice, private practice, or solo practice in the world with confidence. We are very much looking forward to working with you and starting you on your fantastic Pediatric Otolaryngology future.
Jennifer McLevy-Bazzanella, MD
Fellowship Director, Pediatric Otolaryngology
jmclevy@uthsc.edu