Meet the Assistant Vice Chancellor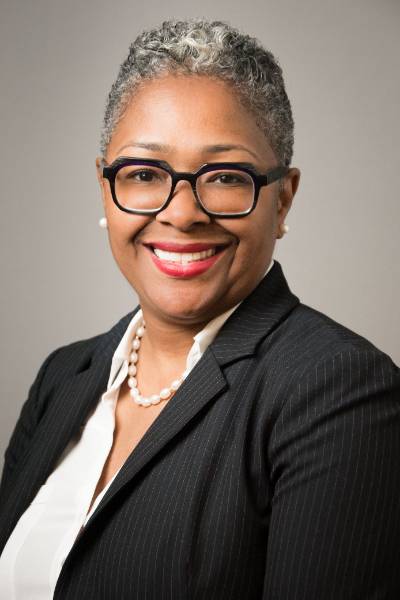 Ms. Shenika Hudson, EdD, MBA, MPS, CFE 
Office of the Chancellor and Executive Vice Chancellor
Assistant Vice Chancellor
901.448.2785
shudson@uthsc.edu
Shenika D. Hudson, MPS, CFE, MBA serves as the Assistant Vice Chancellor of the business and fiscal affairs in the Office of the Chancellor and Executive Vice Chancellor at the University of Tennessee Health Science Center (UTHSC). She has the responsibility of providing leadership for the business and fiscal affairs for the Chancellor and Executive Vice Chancellor's office and its administrative units. Responsibilities include coordinating the day-to-day management of the fiscal operations and the effective management of her responsible units. Ms. Hudson began her university service in December 2005 in the Office of the Chancellor as an Administrative Assistant. She previously served as the Director in the Office of the Executive Vice Chancellor.
Ms. Hudson has budget and fiscal responsibility for all units under the Executive Vice Chancellor's (EVC) purview. The scope includes directly overseeing all financial planning, management, and the business management including purchasing, accounts payable, payroll, budgeting, contracts, financial accounting and reporting, equipment inventory control, leased auxiliary enterprises and maintenance.  She advises the EVC on sensitive organizational matters concerning the finance and business operations of the departments as well as provides advanced analytics for the departments.  She acts as a key change agent for department wide initiative, and provide mentorship and leadership directly and indirectly to others from a general business management perspective.
Ms. Hudson earned her Bachelor of Professional Studies (BPS) with a concentration in Organizational Leadership, Master of Professional Studies (MPS) with a concentration in Human Resource Leadership from the University of Memphis and her Master of Business Administration in spring 2015 and a Doctorate of Education in Leadership and Learning in Organizations from Vanderbilt University (Peabody College). Ms. Hudson was awarded her Certified Fraud Examiners (CFE) credentials by the Association of Certified Examiners (ACFE). The Certified Fraud Examiner (CFE) credential denotes proven expertise in fraud prevention, detection and deterrence. The ACFE association is the world's largest anti-fraud organization and premier provider of anti-fraud training and education.