View this message in its original email format.
Dear Colleagues-Friends,
Thank you for all your diligence with your own well-being as well as that of all of our co-workers and students throughout this COVID-19 pandemic. It's been a long haul, but the recent COVID-19 data is encouraging as it shows a progressive decline in Omicron infection rates and hospitalizations across the country and in Tennessee. There is now reason for – cautious – optimism that we could be moving from a pandemic to an endemic.
Given this encouraging direction, we believe it is timely now to go back to full capacity in our lecture halls, classrooms, study spaces, laboratories, and testing facilities on the UTHSC campuses. That means we no longer need to space out with every other seat, but that we can fill all the seats starting this week.
For those programs who have the term already planned out at partial capacity and who do not wish to change to full capacity at this time, there is no requirement to immediately make this change.
Please know that we will continue to monitor the COVID-19 situation, and should any new variants arrive, we will be ready to pivot our strategies accordingly. But for now, we can move forward, and with appreciation for all your diligence that now enables our campus to progress in this direction.
Thank you all!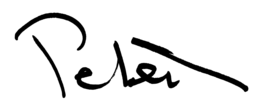 Peter Buckley, MD
Chancellor