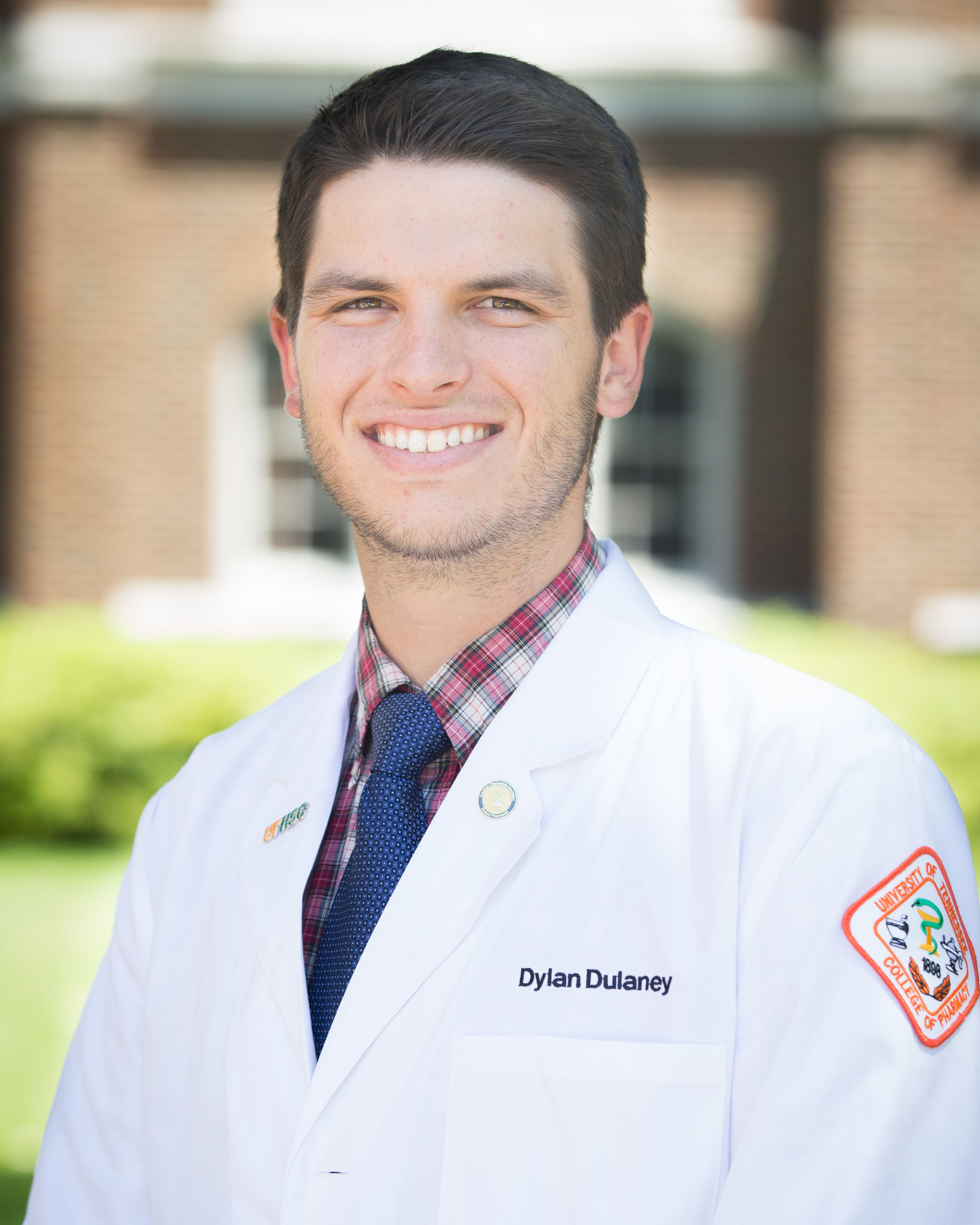 Undergraduate Institution: Arkansas State University
Why did you choose UTHSC College of Pharmacy?
I chose UTHSC College of Pharmacy for multiple reasons including the national recognition and world renowned instructors. Most importantly, I felt that UTHSC College of Pharmacy endorsed the development of the students' clinical knowledge and practice more than any other school in the country.
Tell us a little bit about your experience in pharmacy school.
Through patient care events during my P1 year, I noticed that pharmacists have a very unique opportunity as the most accessible healthcare professional. This gives them the opportunity to provide much needed basic healthcare education and maintenance skills to many patients in the community. For example, while participating in a blood pressure screening at a local Kroger, I read a blood pressure for a patient that was 176/92. The patient then preceded to ask if that was high. After that day, I began to ask myself how are we to expect this population of people to take care for themselves on a daily basis if they do not have the tools and knowledge necessary to battle day in and day out healthcare issues. In this instance, I knew that I was in the right place to make a difference in patients' lives. I am so thankful I chose pharmacy, and that UTHSC chose me.
What advice do you have for prospective students?
My best piece of advice for a prospective student is to always keep an open mind. When they first come into pharmacy school, do not just enter as a student; enter as a student pharmacist. In other words, with every bit of knowledge you obtain in the classroom, take it further and think about applying that to your future patients.
If you received a scholarship, what does that scholarship mean to you and to your education?
I have not received a scholarship yet. If I were to be awarded one, I would be so humbled. I go to school with many very intelligent, talented, and hard-working people, so being awarded a scholarship is such an amazing accomplishment for anyone in our profession. If it were to happen one day, it would mean so much for my family and me. Any financial help decreases stress levels and would enable me to focus more on my pharmacy education, indirectly benefiting my future patients.