Each year a group of bright and fascinating people from across the country are drawn to our friendly, educational environment. As you prepare to decide where you would like to pursue your pediatric training, we thank you for looking at the University of Tennessee Health Science Center and Le Bonheur Children's Hospital.
Our residency program is committed to providing trainees with the unique clinical experiences and educational opportunities that will prepare them to pursue any type of pediatric career. During their training, our residents develop a solid foundation in general pediatrics. While our residents are trained to provide excellent pediatric care, they are also encouraged to participate in organized programs that improve the safety and health care accessibility for all children. Furthermore, our residents play significant roles in the management of subspecialty pediatric care.
Throughout residency, our residents develop close relationships with our diverse, dedicated faculty. Every effort is made to provide support for residents while encouraging autonomy and responsibility. Opportunities for pursuit of special interests are provided, particularly during the second and third years. The department also offers extensive post-residency training with subspecialty fellowship programs in twelve different fields.
2018 Faculty and Residents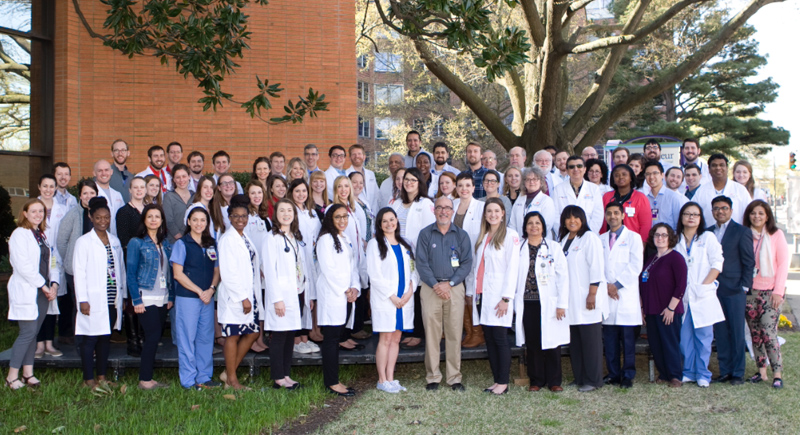 Meet Our Coordinator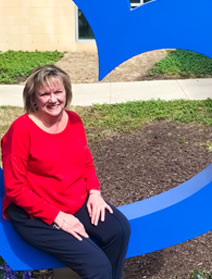 Karen Ariemma
Pediatrics Residency Coordinator   
A native of Shreveport, LA, Mrs. Ariemma (pronounced Areema) graduated with a BA in Sociology from LA Tech University in Ruston. Shortly thereafter, she relocated to New Orleans where she worked in Jefferson Parish Juvenile Court Services. Karen also lived in Swampscott, MA, her husband's home. She has been a Memphian for 27 years and this is truly her home. She is the mother of three adult sons and enjoys watching sports (especially the Grizzlies!), cooking and travelling.
Why Memphis?
Memphis is a city like no other. Nestled on the banks of the Mississippi River, Memphis is where starving actor Danny Thomas built a children's hospital (St. Jude Children's Research Hospital has helped increase the overall childhood cancer survival rate from 20% to more than 80%); Fred Smith started a small delivery service (FedEx now generates $60 billion dollars a year); the King of Rock 'n Roll chose to live (Elvis' Graceland sees 600,000+ visitors each year); and where you'll find USA Today's most iconic street (Beale Street has attracted fans from all over the world since the 1860s).  And, we were recently named one of the Best Places to Go in 2019 by Frommer's.
More city points of pride:
Memphis has been the inspiration for over 1,000 songs. We're pretty proud of our town and think once you experience Memphis, you will be, too.