Information Technology Services (ITS)
Dan Harder Named CIO at UTHSC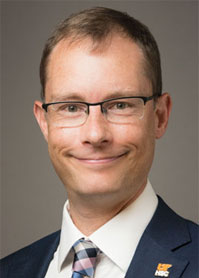 Dan Harder, an accomplished leader of information technology operations at higher education institutions, is the new chief information officer at the University of Tennessee Health Science Center. Read More

Windows 7 Support Ends Soon!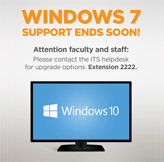 Due to security concerns, the Customer Support Tehcnology team will be upgrading faculty and staff to Windows 10.  Our goal is to have Windows 10 installed on all UTHSC-owned computers connected to our network by August of 2019.  Learn more about the Windows 10 Upgrade!


Information Technology Services (ITS) is responsible for providing modern and user-friendly technology services to the campus community and visitors through our eight divisions:
We strive to provide exceptional customer service as well as deliver information technology that enables the university to achieve excellence in patient care, education, research, and community service.