The Residency Supervision Area is designed to assist hospitals and clinics with the protocols outlined for specific duties residents and fellows can perform. These guidelines are determined by the faculty of the University of Tennessee Health Science Center. Any questions about certain procedures not listed should be addressed to the faculty and not decided by the resident or fellow.
A credentialed and privileged attending physician ultimately provides supervision or oversight of each resident?s patient care activities. Direct supervision by a qualified attending physician is required in the OR/Delivery Room or for non-routine invasive procedures like Cardiac Cath, Endoscopy, and Interventional Radiology. The standards for resident supervision in patient care settings are described in GME Policy #410.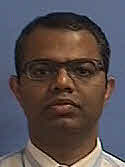 Dasari, Aravind - PGY - 5
Department of Medicine-Nephrology
Resident Supervision
PGY 4 or 5 Medicine-Nephrology trainees can perform the procedures listed below with indirect supervision:
PGY4 Medicine-Nephrology Fellows can perform the procedures marked in blue.
PGY5 Medicine-Nephrology Fellows can perform the procedures marked in gray.
PGY4

PGY5

Patient Evaluation:

Inpatient consultations and follow-up and the diagnosis of various forms of dialysis

X

X

Therapies including hemodialysis, peritoneal dialysis and continuous dialysis

X

X

Diagnosis and treat nephrologic diseases including nephritic syndrome, nephritic syndromes, tubulointerstitial disease, obstructive nephropathy and hypertensive nephropathy

X

X

Treatment of post-transplant patients and living kidney donors

X

X

Techniques of acute and maintenance dialysis

X

X

Treatment of fluid and electrolyte and acid-base disorders

X

X

Determine the dose and adequacy of dialysis for in center emodialysis and outpatient Peritoneal dialysis patients

X

X

Procedures:

Renal Function Test

X

X

Interpret Urinalyses

X

X

Interpret Renal Biopsies

X

X

Ultrasound-guided native kidney and renal allograft biopsy

X

X

Continuous hemodialysis/hemofiltration

X

X

Peritoneal Dialysis (Acute and Chronic)

X

X

Central line placement for hemodialysis vascular access

X

X

Acute and Chronic intermittent hemodialysis

X

X

All other procedures are performed under direct supervision of a faculty member.
Jun 26, 2018