Facilities Administration
The Facilities Department has the overall responsibility of all facilities activities, including basic operations, building systems maintenance, logistics, grounds, transportation, custodial services and continuous maintenance of the Health Science Center of The University of Tennessee.
Associate Vice Chancellor
Emile J. David is a Memphis native and registered architect and previously worked as a staff architect in the Division of Facilities Planning at the University of Tennessee System. He has a BS in engineering technology from the University of Memphis.
Emile is responsible for the planning, maintenance and operation of the Health Science Center including: Physical Plant, Building Maintenance Services, Office of Architecture & Planning, Campus Master Plan, Construction, and Facility Services. He will also oversee the development of the Campus Master Plan, the creation of an Archibus team, and all current UTHSC capital projects in Memphis, Nashville and Knoxville.
In addition, Emile oversees the development, programming, and planning of all future Health Science Center capital projects in Memphis, Knoxville, Chattanooga and Nashville, along with managing all UTHSC real estate transactions.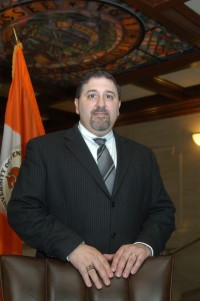 Staff