Upcoming Events
NSO [New Student Orientation] Week - Organizational Fair is held in August each year [date TBD]
Annually, during Orientation Week, the College of Medicine sponsors an organizational Fair to familiarize the incoming medical students of the options available. The BSA will have a booth set-up at the Fair, August [date and place is TBD], from 12:00 until 1:00 p.m.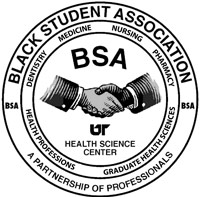 Contact Us
Black Student Association
BSA President:
Justin Booker
Jbooker9@uthsc.edu
(662) 528-6446
For questions/information, please
Contact:
Elise Moore, UTHSC
Office of Student Life
emoore@uthsc.edu
(901) 448-5618
Monthly Meetings
Every 2nd Thursday,
GEB at 12:00 Noon.