Black Student Association Banquet
The Black Student Association Banquet is held in the month of February each year at the Student Alumni Center.  It is a celebration of BSA members' accomplishments throughout the academic school year. Tickets for the Banquet can be purchased during the months of January and February (please contact Elise Moore for details – emoore@uthsc.edu).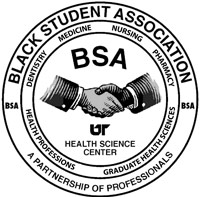 Contact Us
Black Student Association
BSA President:
Justin Booker
Jbooker9@uthsc.edu
(662) 528-6446
For questions/information, please
Contact:
Elise Moore, UTHSC
Office of Student Life
emoore@uthsc.edu
(901) 448-5618
Monthly Meetings
Every 2nd Thursday,
GEB at 12:00 Noon.